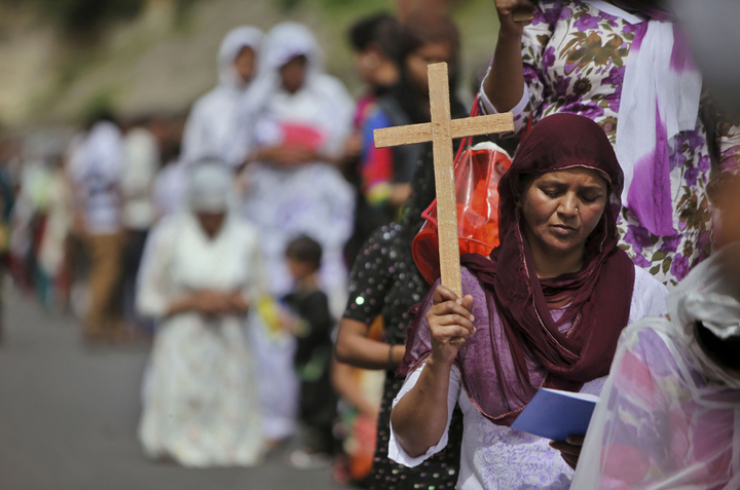 Four Catholic priests have been slapped with rioting and criminal intimidation charges in Madhya Pradesh over a land dispute involving a Hindu extremists group.
The priests belonging to Ujjain Diocese stopped a group of hard-line Hindus to seize a piece of land in front of Pushpa Mission Hospital, a Catholic Church-run hospital in Ujjain, a significant city for Hindu pilgrims.
The case has been registered at Madhav Nagar police station.
"No one has been arrested yet," an official from the station told ucanews.com.
The hospital authorities claim that the municipal body gave the public land to the hospital. The land is currently used as a parking area for the hospital visitors.
However, some members of the ruling party Bharatiya Janata Party (BJP), attempted to grab the land on Jan. 31, accusing the church as illegal occupants of the property.
On Feb. 1, after revenue department measured and demarcate the land, attempts were made to demolish the church wall.
When church officials resisted, a mob began to pelt stones at the hospital. The crowd was dispersed when police arrived, said Fr Antony Nirappel, diocesan public relations officer.
It was "just another instance of harassment" in the state, and "soon we were informed that police have charged four of us with rioting and criminal intimidation of people," said Father Nirappel, one of the accused.