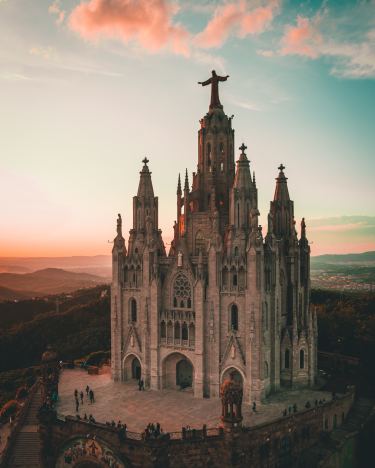 An update from the Observatory of Religious Pluralism in Spain has shone a light on the changing face of religious belief in the European nation, revealing some of the challenges and opportunities facing Christians in the traditionally Catholic country.
Launched in 2011 by the Spanish Ministry of Justice, the Spanish Federation of Municipalities and Provinces, and the Pluralism and Coexistence Foundation, the Observatory is an online resource aimed at providing information about religious diversity in Spain, and ensuring a just application of the Spanish constitutional and legal framework that guarantees all individuals the right to practise their religion freely.
The latest release of data collected across a municipal level has revealed that while Catholicism continues to be the dominant Christian expression, with three-quarters of the places of worship recorded in the report belonging to that tradition, evangelical Christianity has continued to grow over the last two decades.
Of the almost 31,000 places of worship across the nation, the vast majority were either Catholic or evangelical, with 22,947 and 4,259 churches respectively, with Muslims following in third with 1,749.
The number of evangelical churches has shown a significant increase since 2011, when there were only 2,944.
The growth in the numbers of evangelical Christians has been driven by an influx of believers from Latin America, but a 2019 report from Evangelical Focus Europe pointed to their numbers being concentrated in urban centres, with only Madrid (420), Barcelona (220), and Valencia (112) having over 100 evangelical churches. This leaves over 90% of towns and villages across Spain without an evangelical place of worship.
Along with finding a way to reach the almost 10 million Spaniards in these rural areas, perhaps the greatest challenge facing the church in Spain is arresting the decline in Christian belief. According to the data from the Observatory, as of 2012, 13% of the population identify as atheist or agnostic, with almost another fifth of the country identifying as "non-believers".
However, despite falling from 84.7% in 2021, Roman Catholicism still makes up the vast majority of Spanish people, with over 60% of the population still identifying with the country's traditional faith.
Republished from Christian Today UK.