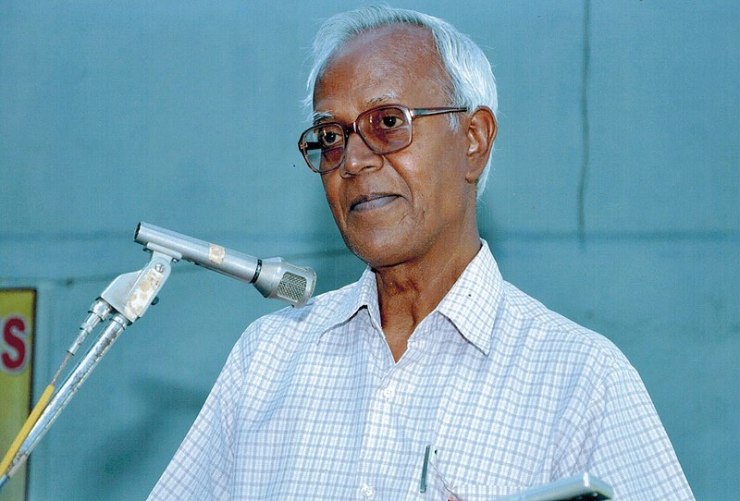 Christians across India commemorated the one-year passing of Father Stan Swamy, a Jesuit and tribal rights activist from Jharkhand who passed away on 5 July 2021, as a result of his health complications related to nearly nine months of detention in Mumbai's Taloja prison.
After being charged under the Unlawful Activities Prevention Act (UAPA), Father Swamy was arrested at his home in Ranchi and had been held in judicial custody since October 2020.
He had severe Parkinson's disease, which made his situation in prison worse. According to NDTV, the priest spent his final months in jail battling court fights for even the tiniest amenities like straw and a sipper.
Despite his weak medical circumstances, his repeated requests for medical care and temporary release were repeatedly denied since charges under the UAPA are considered non-bailable.
Because of his health, the Bombay High Court granted Father Swamy a 14-day inpatient period on May 28. The court also prolonged his inpatient term since his health did not improve.
In light of the priest's worsening condition, a court hearing was set for July 6 to obtain an emergency bail for him. On 3 July 2021, however, his condition rapidly deteriorated, and he was moved to the critical care unit and placed on a ventilator. But he died of cardiac arrest on 5 July 2021 in the afternoon.
On the anniversary of Father Stan's demise a year later, 11 of his fellow prisoners staged a day-long fast in protest against what they said to be state indifference and a lack of accountability.
The Hindi book Jharkhand ki Awaz: Stan Swamy (Jharkhand's voice: Stan Swamy) was published on this occasion, detailing his groundbreaking work with Dalits, tribal people and other voiceless groups.
The nation's capital, Delhi, hosted a memorial lecture that was attended by a large number of priests, nuns, intellectuals, activists, attorneys and members of the general public.
Executive director of the Indian Social Institute Father Denzil Fernandes stated, "Like Father Stan, we are in solidarity with civil society leaders like Teesta Setalvad, RB Sreekumar and Sanjiv Bhatt, who are in jail for the cause of social justice and freedom of expression."