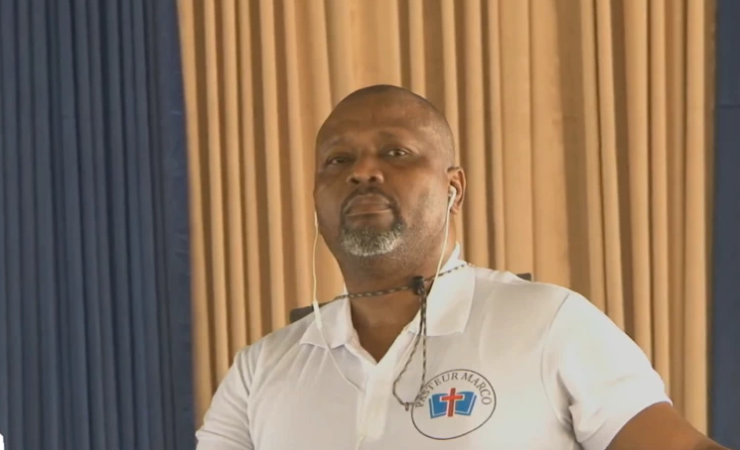 Haitian authorities have reportedly temporarily suspended the operating license of the Church of the Pool of Bethesda in Caradeux after the congregation's pastor, Marcorel Zidor, recently led hundreds of his members into a deadly confrontation with a violent gang then blamed the deaths of at least seven of them on their lack of faith.
Minister of Foreign Affairs and Worship Jean Victor Généus announced the suspension of the church's operating license, according to Haiti Libre, but it doesn't appear to have kept the church from operating. 
The church's YouTube channel shows that since Zidor, who is popularly known as Pastor Marco, convinced his followers to engage in the deadly confrontation with the gang controlling a suburb of Port-au-Prince called Canaan, has streamed church events online four times since Aug. 25. A church announcement noted that one event is planned for Sept. 9.
Many of his followers also appear devoted to him as they left many encouraging messages online showing their support of his ministry.
In an earlier press statement, Haiti's Police Chief Frantz Elbé said Zidor, who is popularly known as Pastor Marco, led several hundred of his followers, some of whom were armed with sticks and machetes, to overthrow the gang in Canaan.
Elbé said police tried to stop the protest by setting up security perimeters and warning church officials that confronting the gang members was not a good idea, but they ignored the warnings. In an earlier report, The Christian Post noted that Zidor had convinced his parishioners that they could not be harmed by the bullets from the gangsters, and they believed him.
"They were determined because the pastor told them, 'They will not get shot,'" Elbé said during a subsequent press conference.
"There was a belief in this crowd; there was a determination," he added. "The police did everything they could to prevent the crowd from arriving at its destination."
A video posted on X, formerly known as the platform Twitter, shows gang members opening fire on the church members with what appears to be the lifeless bodies of a man and woman from the protests at the end of a trail of blood in the unpaved streets of the squatter community. Other videos posted on YouTube show several members who were also kidnapped. Zidor allegedly abandoned his flock on a motorcycle, Haiti Libre reported.
In an interview with Mega Radio, cited by Reuters, Zidor said the members of his flock who died after they were shot had died because they "went to hide" in houses. 
"Those who died are those who went to hide in the houses," he said. "Ninety-five percent of my parishioners were being shot at, none of them got hit."