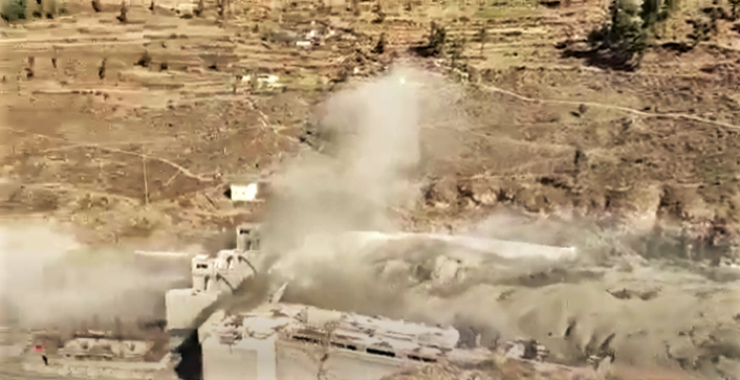 At least 26 individuals are killed and some 171 are missing after a part of the Himalayan glacier collapsed into the river causing a flash flood of dust, rocks and water to crash through bridges and roads in Uttarakhand's Reni village.
Video footage taken on February 7 showed a devastating avalanche of water and rocks barreling down a narrow gorge after the Nanda Devi glacier broke apart and fell into the Dhauli Ganga river in Chamoli district.
Two hydropower project site were damaged in the flash flood. More than 150 people were trapped when the flood came down without any warning. The rescue teams battled to reach them and found survivors trapped under the debris. People from near the riverbanks were also evacuated.
"India stands with Uttarakhand and the nation prays for everyone's safety there," Prime Minister Narendra Modi tweeted. 
"We are saddened by the news of precious lives lost. We pray that the missing people may come home safe," retired Bishop John Vadakel of Bijnor told UCA News.
"My heart weeps for the victims and their families. Many workers are still missing; I pray that they will be found soon and receive medical assistance," Cardinal Oswald Gracias, archbishop of Mumbai and president of the Indian Bishops' Conference told AsiaNews.it.