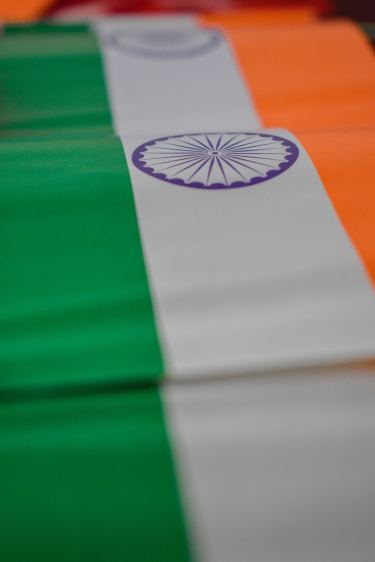 Indians recently celebrated the ascent and safe landing of the Chandrayaan moon expedition. A billion Indian citizens are caught up in the euphoria of this mammoth technological achievement. The nation joins the company of the U.S., China and Russia in going to the moon, and we have soaked up congratulations coming from around the world. This certainly inspires a whole generation of youth to dream big.
It is difficult to describe to the developed world how Indians view this as the dawn of a new age. We have now landed on "Chandrama," which means "moon-mother." Many Indians worship the sun and moon.
Tragically, this fantastic development was marred by a dark and disturbing phenomenon which also caught the world's attention: India's widespread descent into religious and communal hatred. Incessant hate speech has birthed violence and is tearing our society apart.
Indians watched footage on social media of a school teacher in North India instigating students to punish and slap a Muslim boy. While the students violently assaulted the boy, the teacher engaged in hateful propaganda against Muslims. Similar incidents against Muslims and Dalits have occurred in northern India recently.
A few months ago, Indians watched a police officer engage in a killing spree of 3 Muslim travelers on a moving train. He shouted anti-Muslim rhetoric as he unleashed his terror. We have no second amendment here in India where innocent citizens are empowered to defend themselves. So no one on the train dared challenge the armed officer.
Behind the recent violence inflicted upon Kuki Christians in Manipur is more deep-seated religious and ethnic hatred. The same goes for communal violence in Haryana in recent weeks.
The cracks in our pluralistic society spread from hateful, bigoted language spewed by religious leaders, politicians, and even the mainstream media across India. How will we ever return to the India I once knew, where a diverse nation grew in harmony despite cultural, ideological, and religious differences? Is a majoritarian Hindu nation possible without destroying profoundly complex and varied roots in prominent ethnicities and religions?
Religious, political, and caste leaders have engaged in hate speech and persecution for narrow political ends, or revenge for perceived victimhood. How are Indian Muslims of today responsible for the acts of invading Mughal rulers of the past? With this sort of mindset, the next step for India would be protracted caste warfare for reparations due to oppression and exploitation of the Dalits and tribals by the upper castes for centuries. This would certainly not help India mature to its full potential economically and culturally.
The undoing of widespread hatred for minorities and Dalits will take decades and require wise, patriotic leaders who value peace and pluralism. These leaders must find the strength to struggle for one united India, a nation of equal rights for all citizens where the rule of law always prevails over mob mentality.
When officers of the law — sworn to protect and defend all Indians — instead participate in hate speech and violence themselves, citizens are left powerless. As bulldozers raze homes and places of worship for minorities, without legal sanction, our hope in the rule of law is lost.
Violent anger is quickly becoming the common currency in civil society. This is true in India and around the globe, as we recently witnessed in the French riots.
We have watched the fallout from this unfold in Manipur, and if the status quo continues, it will happen elsewhere in India. There are two distinct Manipurs now — one Kuki and one Meitei. Any social union between the two will take decades of diligent peace-making efforts. The terrible suffering that comes from this religious and ethnic divide cannot be ignored.
The call to violence by prominent religious and political leaders — the ones we should be able to look to in times of turmoil — must be dealt with quickly. This issue is so severe that the Supreme Court now insists that individual states craft laws for dealing with hate speech.
These developments are deeply frustrating as they come in the wake of precisely the time when India is poised to become a major global economic and scientific power. But this will only happen with social cohesion.
India is unlike any other nation. We are not Germany or Pakistan. Our minorities, including the Dalits and tribals, number in the hundreds of millions. A majoritarian marginalization of hundreds of millions of people will not succeed without destroying the economic progress and democratic fabric of the nation.
Indian media reports large concentrations of wealthy upper castes migrating west as they've read the writing on the wall. Yet many other concerned majority Hindus are staying back and bravely speaking out against India's descent into self-destruction.
Those who claim they love their nation must demonstrate, in both words and deeds, their disdain for the demonization of minorities. Each and every Indian has a responsibility to counter ethnic and religious unrest. The time has come to prove our patriotism in our own internal struggles and not shift blame to foreign powers.
India's space program is a reflection of unity amongst various religions and caste backgrounds. They operate in far greater harmony than India as a whole right now. It's a microcosm of what could be if our leaders finally prioritize a peaceful future.
Archbishop Joseph D'Souza is an internationally renowned human and civil rights activist. He is the founder of Dignity Freedom Network, an organization that advocates for and delivers humanitarian aid to the marginalized and outcastes of South Asia. He is archbishop of the Anglican Good Shepherd Church of India and serves as the President of the All India Christian Council.
Courtesy of The Christian Post.