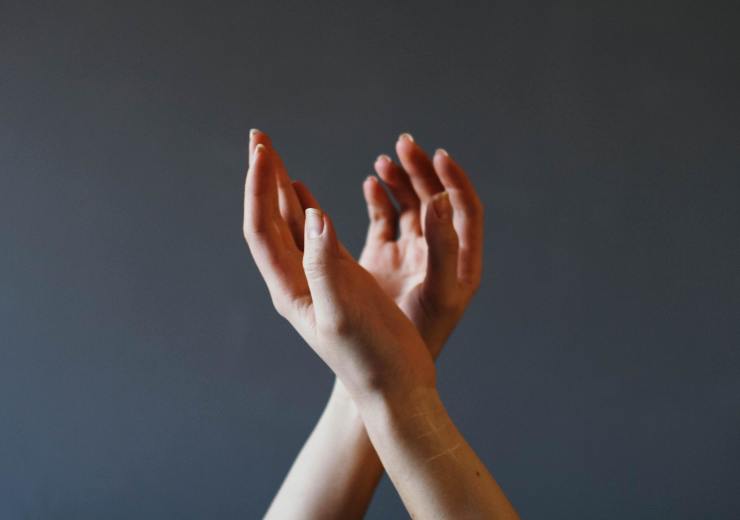 He prayed for me and I was immediately healed ... If only that was the case for me. Unfortunately, my fracture and sprain did not heal immediately even after prayers from family and friends including daily prayers by myself. There was no miraculous instant healing for my ankle. Period.
While the injury and pain was instantaneous, the healing wasn't ... in fact almost two months down the road, the healing process is still in progress. I have yet to completely recover.
Why didn't I get my miracle?
Did I not have enough faith that I would get healed? Was I being punished for my sins? Or perhaps the people praying for me didn't have the gift of healing. Maybe they weren't anointed enough. Could God not heal me?
These are the questions and speculations we often have when there are unanswered prayers. Although I have to admit that I do not have the answers to them all, there is one thing I am certain of - God can heal me.
God reveals to the Israelites in Exodus chapter 15, verse 26 that "I am the Lord who heals you." The original Hebrew word used here is 'Yahweh Ropheka' which means 'the Eternal-Who-Heals'.
There are countless records in the Bible of healing by God both in the Old Testament and the New Testament. It is probably also important to note, that healing by God is not just a thing in the past, but God is still healing people now in the present and wants to continue to give us healing. I myself have heard of testimonies of people being healed by God.
So if God can heal, why didn't He heal me?
Wrong focus
Perhaps, like everything in life, we have our focus on the wrong thing. Instead of thinking of why God didn't heal me or why He didn't answer my prayers, we should focus on what God can do through this.
As the three young men, Shadrach, Meshach and Abednego, who were faced with a burning furnace for refusing to bow to the king's golden statue replied in the midst of the threats to their king:
"We do not need to defend ourselves before you. If we are thrown into the blazing furnace, the God whom we serve is able to save us. He will rescue us from your power, Your Majesty. But even if he doesn't, we want to make it clear to you, Your Majesty, that we will never serve your gods or worship the gold statue you have set up." (Daniel chapter 16, verse 18).
It was not because they doubted God would save them or that they feared His inability to rescue them from the situation they were in, that the three friends added the clause at the end - that even if God didn't save them, they wouldn't succumb to worshiping the king. If it was so, and they had disbelief, they probably wouldn't have dared to go against the king.
Rather, it was their strong belief and deep understanding of who God is and His will for them that gave them the courage to proclaim the latter. While some might find it hard to believe that there is a God who is capable of miracles and who wants to give us miracles in our lives, it is perhaps even harder to comprehend that there is a God who can give us miracles but instead allows us to go without miracles at times.
I believe that everything happens so we turn our focus away from ourselves to then focus on God and who He is and what He can do, not who we are, and what we can do.
The big picture
Shadrach, Meshach and Abednego were fine with the possibility that God might not save them from the physical burning, because they knew "For to me, to live is Christ, to die is gain." (Philippians chapter 1, verse 21). Either way, we are good with it.
So does it mean we should not pray for healing and believe in miracles anymore? After all, whatever happens, happens.
Instead of just bowing to fate, the three young men showed us the example of what we should do first - to always hold on to what we believe in which is a God is able to save and wants to save us. Above all, to believe in a God who knows what is best for us. That through it all, there is a God who is still in control.
Be it whether we receive our miracle or not, that "He knows us far better than we know ourselves, knows our pregnant condition, and keeps us present before God. That's why we can be so sure that every detail in our lives of love for God is worked into something good." (Romans chapter 8, verse 27-28).
While the short-sighted among us prefer an instantaneous miracle so we can get up and running to do what we want to do in the here and now, God is farsighted and is preparing us for the long run.
If like me, you did not receive your miracle, and are still trodding around, don't fret; I'm still out here with you. "God can pour on the blessings in astonishing ways so that you're ready for anything and everything, more than just ready to do what needs to be done." (2 Corinthians chapter 9, verse 8).
Republished from Christian Today UK.