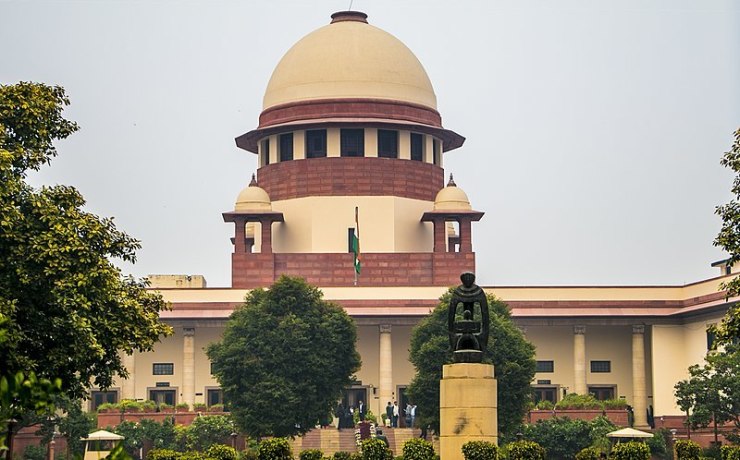 The Supreme Court of India has ordered seven state governments to provide information on the steps their law enforcement departments took in response to alleged attacks on Christians and their institutions.
The decision was made at the hearing of a public interest lawsuit (PIL) brought by Bangalore's Archbishop Peter Machado, Evangelical Fellowship of India and the National Solidarity Forum.
Uttar Pradesh, Chhattisgarh, Bihar, Odisha, Karnataka, Jharkhand and Madhya Pradesh were directed to provide the information within three weeks by a Supreme Court panel led by Chief Justice D Y Chandrachud on February 6.
In order to evaluate the allegations of the Christian petitioners regarding the claimed violent occurrences against their community and institutions, the Supreme Court had instructed the federal home ministry to gather reports from eight states during a hearing last year on September 1.
The eight states were required to provide details on the alleged criminal wrongdoings that took place in 2021, confirming the police's registration of cases after learning of the crime, the status of their inquiries, the arrests they made and the charges they filed in court to prosecute the offenders.
The Supreme Court said that the verification process was necessary to see if the provincial authorities were adhering to the directives it had issued in a number of prior judgments.
The rulings held the governments responsible for preventing violence and prosecuting those who engage in sectarian violence, particularly when it comes to the lynching of minorities.
However, all states but one had not yet submitted their verification reports, the federal ministry notified the judges.
The court also ordered the petitioners to furnish information surrounding each alleged incidence they detailed. The majority of the examples offered as evidence of Christian persecution, according to the federal home ministry's statement, were either false or incorrectly described.