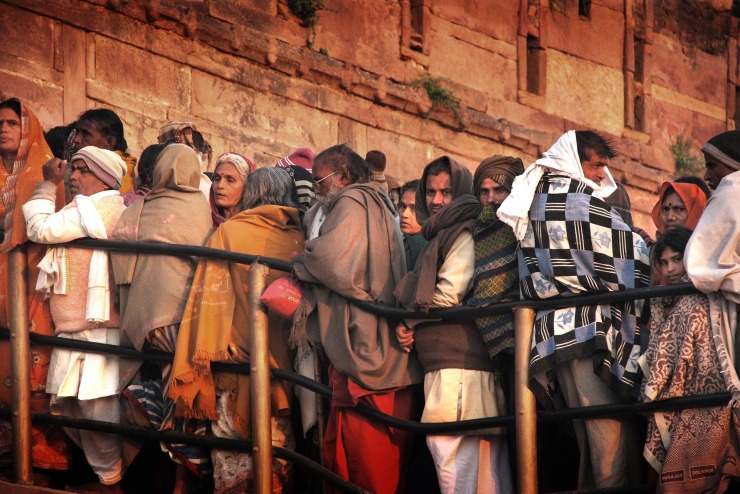 Concerns are growing over the increasing number of COVID-19 cases as millions of Hindus gather at Uttarakhand for the Kumbh Mela, ignoring simple preventive measures such as wearing face masks and maintaining social distance.
The influx of devotees is worrying, as the country is still battling infection, and people are putting themselves in danger by violating health regulations.
The Kumbh Mela is a major Hindu pilgrimage and festival that takes place every 12 years and attracts millions of devotees who come to wash their sins away by taking a dip in the Ganges.
The rising number of COVID-19 cases has not deterred tourists from flocking to Haridhwar this year. Yesterday alone, about 3 million people gathered for the festival.
Just 18,169 pilgrims were screened for COVID-19, with 102 testing positive, according to official reports.
The Uttarakhand government is struggling to keep up with the successful thermal screening as more and more people pour in nearly twelve days into the Kumbh Mela.
"Social distancing is proving very difficult," according to police Inspector General Sanjay Gunjyal.
"If we try to enforce it then it can lead to a stampede -- that's why, despite wanting to, we are unable to implement social distancing at these riverbanks," he said.
However, authorities are "Continually appealing to people to wear masks and follow COVID-appropriate behavior," he added.
President of the Public Health Foundation of India, K. Srinath Reddy cautioned that "Packing together of large number of people, even in an outdoor situation, is likely to be an invitation for the virus to spread more easily."
Father Anand Mathew, who heads the Sajha Sanskriti Manch interfaith forum and has served as a priest with the Indian Missionary Society for more than 40 years in Varanasi, told AsiaNews.it that "The administration of the Kumbh Mela in Haridwar claims that three million worshipers took the sacred bath yesterday in Har Ki Pauri. This is a very small area."
"Let's think about what can happen if there is even a single case of asymptomatic positive to COVID-19 among those pilgrims. They would infect many others," he said.
"The government's hypocrisy and different standards are evident: schools and colleges are closed; at night, the curfew is in place, shops are open only for a few hours, and there are restrictions on weddings and funerals."
"In our community we had to suspend Good Friday liturgies because we couldn't respect the COVID-19 protocols. Yet the Hindu religious festival in Haridwar must go on," the priest added.
"The Uttarakhand government had planes fly over pilgrims dropping flower petals. But VIPs were advised not to participate in the sacred bathing. Their health is more important than that of ordinary people."
"Secularism in India does not mean denial of religion, but equal and respectful treatment of all religions. The latest developments prove that we are no longer a secular country and it is a concern for those of us who care about protecting the Indian constitution," Father Mathew concluded.
India has surpassed Brazil in terms of COVID cases and is now the second-worst-affected country after the United States. The country saw a rise of 168,912 new cases yesterday, bringing the total number of cases to 13,714,419 and the total number of deaths to 171,205.