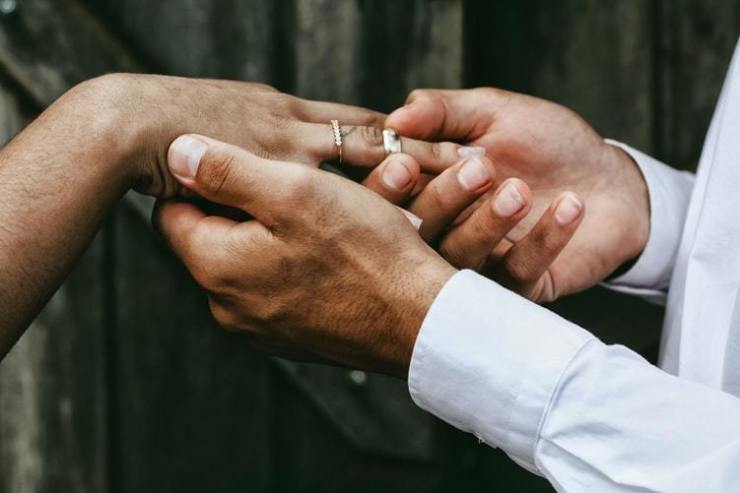 The Syro Malabar Church in Kerala is preparing a set of guidelines for interfaith marriages after a wedding ceremony between a Christian bride and a Muslim groom in a church triggered controversy.
The interfaith wedding held at Kadavanthra St Joseph Church on November 9 was blessed by Emeritus Bishop Mathew Vaniyakizhakkel of Satna in the central state of Madhya Pradesh.
The event drew great criticism after a local newspaper published the picture of the couple with the bishop.
While some praised the bishop's bold approach some regretted the church for promoting inter-religion marriage. 
Some even described the event as "love jihad," a conspiracy theory where it is believed Muslim men target women of other religions to convert them to Islam by feigning love.
Cardinal George Alencherry, head of the Eastern-rite Syro-Malabar Church, ordered an investigation into the church wedding.
Father Benny Maramparambil, the vicar of the church where the wedding ceremony took place, clarified that the marriage was held following the norms for "disparity of cult."
Catholic church permits inter-religion marriages under "disparity of cult" only after taking permission from the local bishop. 
However, the priest specified that he had received a letter from the bride's parish stating there were no obstacles for the marriage.
A few members of the Kerala Catholic Bishops Council (KCBC) alleged the priests of disregarding canon laws.
"The Catholic church has written rules to be followed during such situations. The bishop of the diocese concerned has to give his approval," said a member of KCBC.
Meanwhile, Bishop Vaniyakizhakkel expressed his regret and said he attended the mixed marriage only because of his "close association with the bride's family."
Though inter-religion marriages are permitted by Catholic church, there are no specific guidelines. Instead, the priests follow specific prayers for such marriages.
Therefore, to clear the confusion among the faithful over inter-religious marriages, Cardinal Alencherry has formed a commission of canon law experts to prepare guidelines that have to be followed in inter-religious marriages in churches hereafter.
"The commission constituted recently will frame the guidelines and it will finally clear the doubt among the faithful," said a priest.