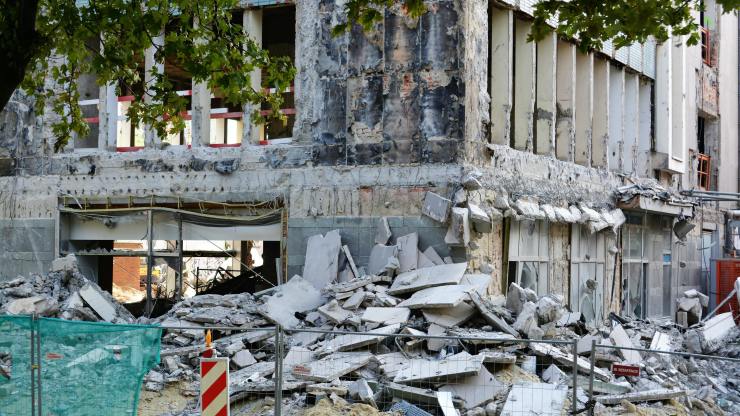 Antioch, where believers were first called Christians, is among the cities devastated by the earthquakes in Turkey and Syria. Among the hundreds of buildings that suffered significant damage is a church that was razed to the ground. 
"Nothing is left," Pastor Elmas Akin of Antakya Mesihçiler Kilisesi church in Antakya, the modern form of Antioch and the capital of Hatay Province in southern Turkey, told CBN News. "And this has been our church for 23 years. All those years of love and caring for everyone. Everything is gone completely."
On Feb. 6, a 7.8-magnitude earthquake killed over 47,000 people and damaged thousands of homes in Turkey and Syria.
Despite the devastation, Pastor Elmas says there's hope.
The church building had been rented, and the congregation prayed for God to provide them with their own church building, she said, adding that a year ago, they found a plot of land and started constructing a new church building.
The church is now meeting in the new building though it's still under construction.
"There's no more Antioch left, but there will be a new Antioch," Elmas said. "God has already given us the building for it, and there's no damage to that church."
She added, "Please pray that God will see us through to the completion of the new church building, where the need is so much more evident."
The Bible mentions two cities named Antioch: Pisidian Antioch and Syrian Antioch.
Syrian Antioch, which is in current-day Antakya, Turkey, was a significant city in the Roman Empire and a bustling seaport trade hub with people from different cultures and religions.
Many Jews and Gentiles were converted to Christianity in Antioch, and it was where believers were first called Christians.
Syrian Antioch also became the launching site for organized Christian foreign missions work, and Barnabas and Paul were sent out from there. Pisidian Antioch was a Roman colony and became a key landmark on Paul's first missionary journey with Barnabas.
The U.S.-based Evangelical aid agency Samaritan's Purse has deployed a 52-bed emergency field hospital near Antakya to help fill the void after a major hospital in the region was damaged.
"Our Emergency Field Hospital is now open, and our medical team has already treated earthquake injuries like broken bones, wounds and infections," said Samaritan's Purse President Franklin Graham, the son of the late legendary evangelist Billy Graham. "People are suffering, and we are there to meet their physical needs in Jesus' Name. Please pray for everyone affected and for our Disaster Assistance Response Team as they meet these emergency needs."
Charles Franzen, director of humanitarian and disaster response at the Evangelical humanitarian organization World Relief, said his organization offers relief to the region through longstanding partnerships with local churches and organizations. World Relief is the humanitarian arm of the National Association of Evangelicals. 
While World Relief is not on the ground in Turkey or Syria, the organization has mobilized relief efforts through its close partnerships with other agencies, according to Franzen. World Relief has partnered with some of these local agencies for over a decade.