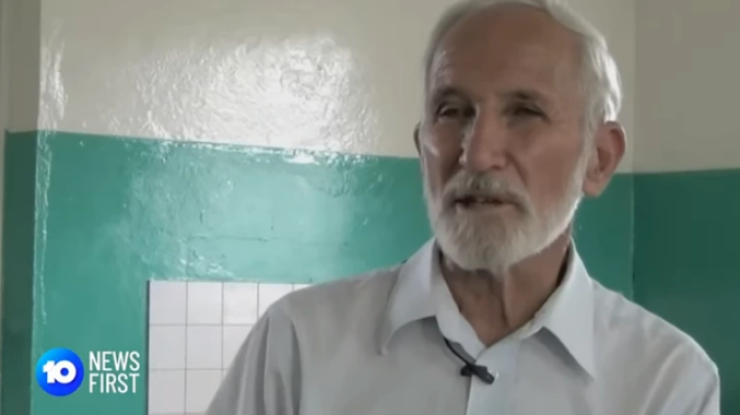 After enduring seven grueling years of captivity in West Africa, 88-year-old Australian Dr. Kenneth Elliott has finally been released, the Australian government announced. He was kidnapped in Burkina Faso by al Qaeda-affiliated jihadists in January 2016.
Elliott is now safe and has been happily reunited with his wife, Jocelyn, and their children, Australian Foreign Minister Penny Wong announced in a statement.
"The Australian Government, like the Elliott family, has worked tirelessly toward Dr. Elliott's release," she said. "We acknowledge the strength and resilience Dr. Elliott and members of his family have shown through the most difficult of circumstances."
The doctor and his wife were abducted together in Islamic Maghreb, however, she was set free just three weeks later, UPI reported.
A Perth native, Elliott and his wife were both in their 80s when they we abducted by al Qaeda militants in northern Burkina Faso. The couple had managed a 120-bed clinic in the town of Djibo since 1972, with Elliott serving as the sole surgeon.
After Jocelyn was released, an international campaign rallied for Elliott's freedom over the next seven years. This campaign involved his family, the Australian government, and the local community, whom the couple had diligently served for decades.
The U.S.-based persecution watchdog International Christian Concern noted that Elliott was given the nicknames the "Doctor of the Poor" and "Savior of the Sahel" for the work he was doing.
Following Elliot's abduction, the hospital, which could accommodate 120 patients, had to close. Elliot offered his services free to the population of roughly 2 million, gaining widespread admiration and respect for his work.
Expressing their relief at Dr. Elliott's freedom, the family said in a statement, "We also continue to pray for those still held captive and wish for their freedom and safe return to their loved ones."
They requested time and privacy for Dr. Elliott to recuperate and regain his strength after his lengthy captivity.
Burkina Faso is witnessing "one of the fastest-growing displacement and protection crises globally" due to terrorism and other challenges, the United Nations said in January, when unidentified armed men killed a 67-year-old Catholic priest, Fr. Jacques Yaro Zerbo, in northwestern Burkina Faso.
Last June, at least 100 people were reportedly killed by an armed group in Seytanga district in northern Burkina Faso near the Niger border, where al Qaeda and Islamic State-affiliated militants are conducting an insurgency.
The attack was said to be among the deadliest since the insurgency in Burkina began in 2016, when there had been an increase in Islamic State fighters fleeing from the Middle East to Africa, leading to a sharp rise in extremism across the Sahel and other regions in Africa.
In 2021, as many as 160 civilians were killed in an attack in the Yagha province of northeastern Burkina Faso. 
The rise of extremism in Burkina Faso has led to international concern as both Muslims and Christians continue to bear the brunt of Islamic extremism.
"Over 1.4 million people have fled their homes in search of safety — making the situation in Burkina Faso one of the fastest-growing displacement and protection crises globally," UNHCR said earlier.