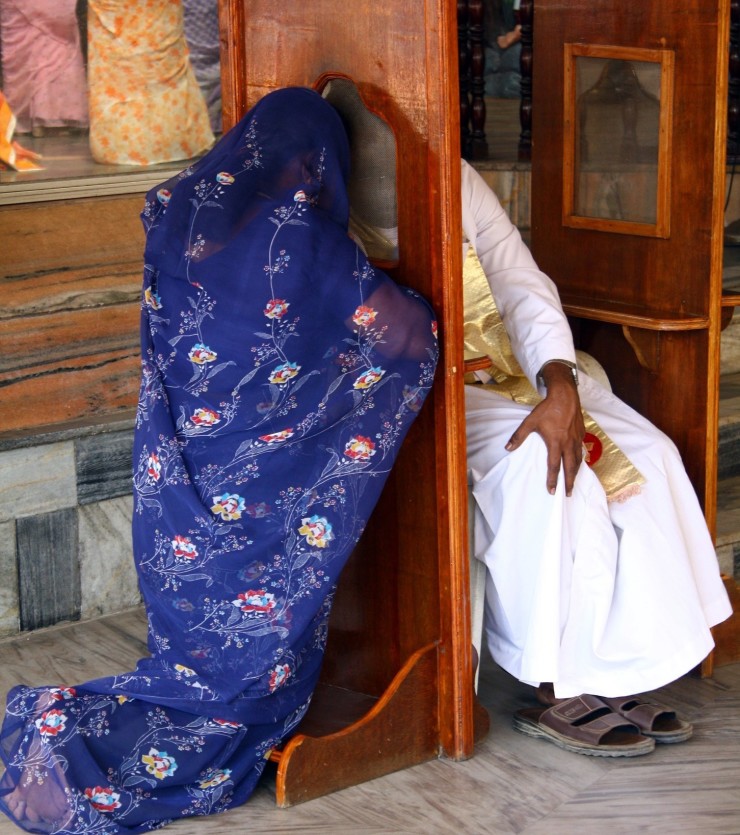 The Supreme Court of India agreed to hear the petition of the members of the Malankara Orthodox Church in Kerala to prohibit the annual mandatory sacramental confession to a priest claiming that the practice breached the privacy and dignity of individuals.
Members of the Orthodox community are expected to confess at least once a year according to a 1934 Church law. The confession along with the names of the penitents is then recorded in a "Confession Register" that is constantly updated.
Petitioners Mathew T Mathachan, Shaji P J and Jose C V requested the court on December 14 to put an end to this age-old practice. They believe that "the compulsion to confess is a serious intrusion into the privacy of a person."
The three petitioners, all members of the Orthodox Church, cited instances where vicars and priests use the register as "a tool" to exploit men and women. The priests blackmail and threaten to make their confession public, they say, unless men pay money for their silence and women give sexual favors.
The petitioners also claimed that such misuse and abuse has been going on for "several decades," with believers "forced to remain meek and quiet out of fear of removal from parish membership, excommunication, social ostracism, etc."
After hearing from all the parties, the three-judge bench led by Chief Justice of India Sharad Arvind Bobde found merits in the petition and decided to review it.
Earlier in 2018, five priests were suspended by the Orthodox church for misusing the confession secrets to blackmail and sexually abuse a mother of two. It was alleged that one the priests threatened to reveal her secrets to her husband if she did not have sex with him. The priest recorded the sex act and shared it to another priest, who also blackmailed the woman to have sex with him.
"There might be a few instances of misuse of confession, but that does not mean that the sacrament should be done away with" Father Johns Abraham Konatt, spokesperson for the Orthodox Church told UCA News.
"Confession is an important sacrament and an integral part of practicing our Christian faith," he added.
Father Konatt hopes that the court will recognize the meaning of sacramental confession and "not interfere in its practice because as it is a strictly personal issue for a believer."
A similar petition was submitted by C.S. Chacko in Kerala High Court in 2018. the Christian activist argued that the confession practice violated Article 21 of the Indian constitution that guarantees "right to life and personal liberty." 
The court had dismissed the petition noting that the "constitution also mandates that a person has the right to join or leave a religion as per his choice and there is no compulsion on this."