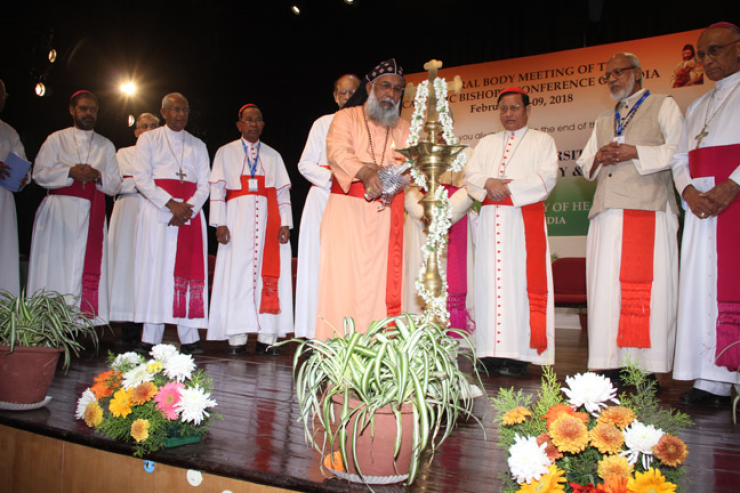 The Catholic Bishops' Conference of India (CBCI) has commenced its 33rd general body meeting on Feb. 2 at St John's National Academy of Health Sciences, Koramangala, Bengaluru. The event will continue till Feb. 9.
Led by Cardinal Baselios Cleemis, president of the CBCI, nearly 200 bishops attended the biennial meeting of the apex body of the Catholic Church, which has more than 20 million members.
Cleemis emphasized the contributions of the Catholic Church in nation building and affirmed that the church is at the service of the nation.
Most Rev. Giambattista Diquattro, the Apostolic Nuncio to India and Nepal, presided over the inaugural mass. He said the meeting is "a call for an encounter with the Lord that leads us to an encounter with the people."
President of India Ram Nath Kovind wished the Catholic bishops best during the general body meeting. His message was read out to the gathering.
Under the banner "I am with you always, even to the end of the ages", the bishops will discuss how church can "preserve the secular fabric of the country and uphold the constitutional values," read a statement from CBCI.