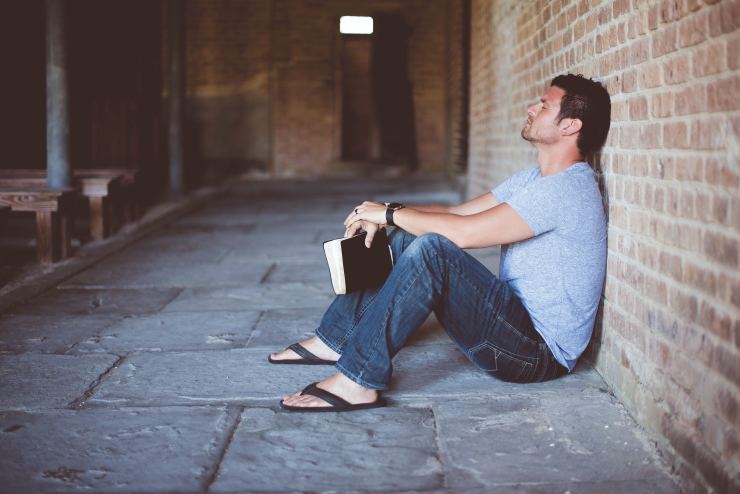 "But he said to me, 'My grace is sufficient for you, for my power is made perfect in weakness.' Therefore I will boast all the more gladly about my weaknesses, so that Christ's power may rest on me." - 2 Corinthians 12:9 (NIV)
In the pursuit of success, it's often said that a wise person learns from their mistakes, a wiser one learns from others' mistakes, and the wisest person of all learns from others' successes. This rings true in every facet of life, be it personal or professional.
Mistakes, far from being stumbling blocks, are actually stepping stones that propel us forward on the journey of self-improvement.
Every stumble, every misstep, is an opportunity to learn and grow. These experiences offer insights and lessons that no textbook or lecture can match. When we find ourselves face-to-face with a mistake, it forces us to confront the reality of the situation. We're compelled to analyse what went wrong and how we can make it right. This process of reflection and adjustment is a powerful catalyst for personal growth.
Embracing mistakes is a testament to our resilience. It takes courage to face our failures head-on, rather than avoiding or denying them. For a problem to be resolved we must confront it. When this problem can be confronted with total confidence, its power to diminish us is reduced.
This resilience is a crucial attribute in overcoming challenges, setbacks, and adversity both in our personal lives and our professional endeavours. It empowers us to bounce back stronger and more determined than ever.
Some of history's most groundbreaking discoveries and inventions have emerged from mistakes. Thomas Edison, in his quest to create the electric light bulb, famously declared, "I have not failed. I've just found 10,000 ways that won't work." This mindset of viewing mistakes as stepping stones to innovation can lead to new and creative solutions that revolutionise industries and change lives.
Acknowledging our mistakes fosters humility. It reminds us that we are fallible, just like everyone else. This humility, in turn, fosters empathy, allowing us to relate to others who may be facing their own struggles or setbacks. It creates a sense of connection and understanding among individuals, forming the basis for meaningful relationships and collaborations.
"Consider it pure joy, my brothers and sisters, whenever you face trials of many kinds, because you know that the testing of your faith produces perseverance. Let perseverance finish its work so that you may be mature and complete, not lacking anything." - James 1:2-4 (NIV)
The fear of failure can often be paralysing, preventing us from taking risks and pursuing our goals. However, when we embrace mistakes as natural and necessary parts of the learning process, this fear loses its power. We begin to see failure not as an endpoint, but as a stepping stone towards success. This shift in perspective can be transformative, opening doors to new opportunities and experiences.
Each mistake provides invaluable feedback that refines our decision-making skills. It encourages us to weigh our options carefully, consider potential consequences, and approach situations with greater thoughtfulness. Over time, this leads to more informed and effective decision-making, ultimately influencing the course of our lives in a positive way.
Mistakes are not the end of the road; they are opportunities for comebacks. Countless successful individuals, from resilient entrepreneurs to determined athletes, have faced significant setbacks and failures before achieving their ultimate goals. These experiences stand as a testament to the power of persistence and determination, showing us that setbacks can be transformed into comebacks of extraordinary proportions.
Learning to confront and embrace mistakes is an integral part of personal and professional growth. It empowers us to learn, adapt, and evolve. By reframing mistakes as valuable learning experiences, we can turn setbacks into stepping stones towards success.
So, let us not fear mistakes, but rather welcome them as the catalysts for our greatest achievements.
"And we know that in all things God works for the good of those who love him, who have been called according to his purpose." - Romans 8:28 (NIV)
Republished from Christian Today UK.