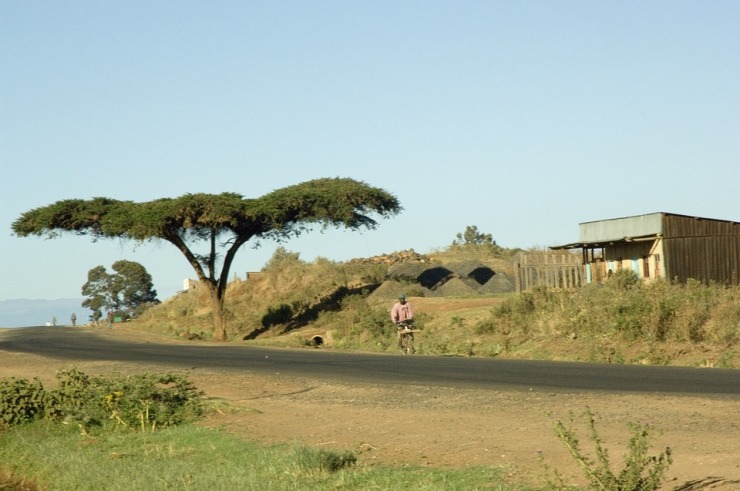 A Kenyan man believes his wife and six children are among the more than 100 people who starved themselves to death in a remote forest after the leader of an End Times cult ordered them to fast so they could "meet Jesus," believing that the world would end in June.
The Kenyan cult preacher, Paul Nthenge Mackenzie of the Good News International Church, appeared in court on Thursday, accused of encouraging followers to starve themselves to death, the BBC reported.
The British broadcaster spoke to Stephen Mwiti, the man whose wife, Bahati Joan, believed in the prophecy and vanished from Malindi, southeast Kenya, with their six children last August.
Bahati Joan and her children were discovered to have joined Pastor Mackenzie's congregation in the isolated Shakahola forest in the coastal county of Kilifi. The forest, a two-hour drive from Malindi, is known for its thorn bushes, thickets and sweltering heat.
The police raided the Shakahola forest last month after receiving information about "ignorant citizens starving to death under the pretext of meeting Jesus after being brainwashed" by Nthenge. Six of Nthenge's associates have also been arrested in connection with the case.
The cult established a new Holy Land, partitioning the area into villages named after biblical locations, the BBC said, adding that Mwiti learned from escaped children in police custody that his wife and children had died. While their bodies have yet to be identified, Mwiti is certain they starved to death in the forest.
Detectives have mapped out 65 burial sites, with 110 confirmed deaths and fears that the toll could rise as the search continues. Police and prosecutors believe that some cult members may have been strangled, suffocated or beaten to death with blunt objects.
Nthenge had turned himself over to the police and was charged after two children starved to death in their parents' custody in March. He was initially released on bail of $700 (100,000 Kenyan shillings) but was arrested again on April 15 after the discovery of four more bodies.
Former church members have claimed they were forced to starve as part of their adherence to its teachings.
BBC quoted Titus Katana, an escapee, as saying that those who tried to leave the cult were branded as traitors and violently attacked. He also suggested there was an order in which people were supposed to die, with children being the first to go.
Mwiti blames the government, police, and local authorities in Malindi for failing to act.
A commission of inquiry has been promised by President William Ruto to investigate the matter.
In a similar incident last July, police in Nigeria rescued at least 77 people, including 23 children, who pastors had ordered to stay in a church basement and wait for the Second Coming of Jesus Christ.
Pastors of the Whole Bible Believer Church in Valentino Area of Ondo town in the southwestern state of Ondo encouraged church members "to stay behind" and wait for the rapture or to be taken to Heaven at the Second Coming of Christ.
"Preliminary investigation revealed that Pastor Josiah Peter Asumosa, an assistant pastor in the church, was the one who told the members that rapture will take place in April, but later said it had been changed to September 2022 and told the young members to obey only their parents in the Lord," the BBC quoted police press officer Funmilayo Odunlami as saying at the time.