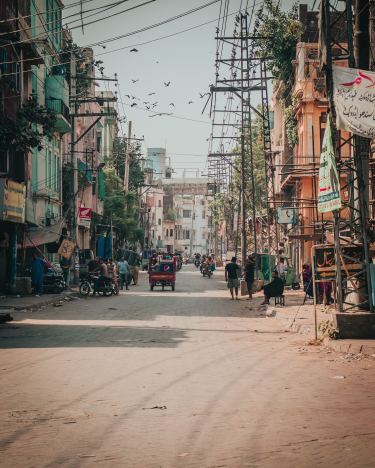 In a shocking incident in Pakistan, a Christian teenager was abducted, assaulted and gang raped, sparking concern and raising insecurity among the Christian community.
A resident of Kala Gujran, the Christian girl was abducted and raped in the Jhelum district of Punjab province in Pakistan on 24 September 2023.
While on her way to ALG Church, the 16-year-old girl was abducted by 3 Muslim men and subjected to gang rape. She was dumped on the roadside in Jhelum, in the North of Punjab province, as reported by the Isaac TV media house.
The girl was found in a horrifying state on the following day and was rushed for immediate medical attention. A medical examination established physical assault and gang rape.
One day prior to this, the girl's father had registered a missing report in the Kala Gujran police station when she was nowhere to be found and a formal complaint was registered under First Information Report (FIR) No. 608/23 under Pakistan Penal Code sections 365B "Kidnapping, abducting or inducing woman to compel for marriage etc." and 376 "Punishment for rape."
"The girl had identified her three rapists, and the police arrested the main accused Muhammad Atif and one more accomplice, while one is absconding," said Saleem Iqbal, a human rights activist who was assisting in the case, speaking to Christian Today.
Commending the Punjab police for their swift action, Iqbal mentioned that Atif was arrested on 27 September, just as he was trying to leave the city.
The victim's father is a daily wage labourer who takes up paint jobs, and her mother is a home maker. The victim has three siblings besides herself.
"The family is very poor and live in a rented house. They have no fixed income. They do not have the finances to pursue a legal battle," stated Iqbal.
Iqbal explained why Christians are a soft target for the majority Muslim community. "Because Christians are poor and weak (in numbers – a minority), the perpetrators of the crime know that Christians will not approach the authorities for justice, and the criminally minded will subdue the victims because they are the majority and hold more power," highlighted Iqbal.
The punishment for section 376 states – "Whoever commits rape shall be punished with death or imprisonment for either description for a term which shall not be less than ten years or more than twenty-five years [or for imprisonment for the remainder period of his natural life] and shall also be liable to fine."
"We are deeply concerned about the prevailing culture in Pakistan that fosters such incidents, and we find it disheartening that authorities respond with a lackadaisical attitude," said Hannah Chowdhry of the British Asian Christian Association in an email.