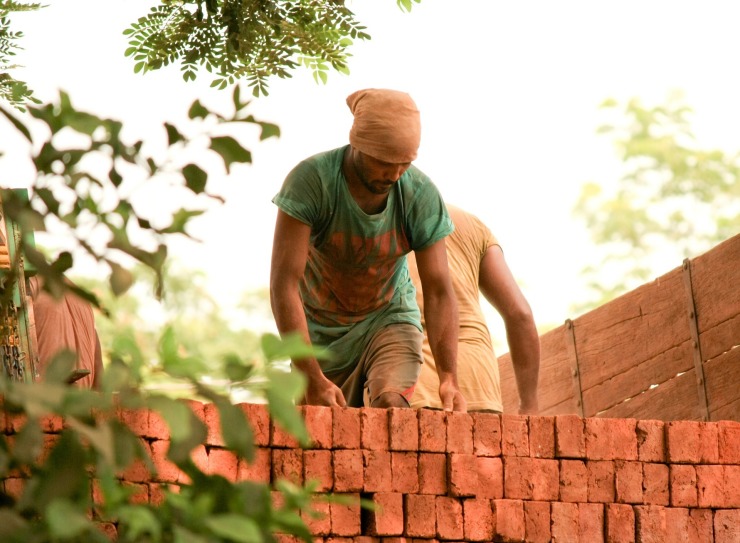 During the first nationwide lockdown on March 25, 2020, which shut down all transportation networks and markets with just four hours' notice, tens of thousands of migrant workers walked hundreds of kilometers back to their villages.
With the emergence of the second wave of COVID-19 infections, the mass exodus has returned to Delhi, where the government has imposed a six-day lockdown after the city recorded more than 25,000 new cases per day since last week.
According to the chief minister of Delhi, if the government does not take drastic action and impose a lockdown, the city's healthcare system would "collapse."
Any time a lockdown is declared, it is the poor who suffer the most. Thousands of migrant workers in Delhi are rushing to bus and railway stations, disregarding all COVID protocols in an effort to return to their native villages.
The latest lockdown, according to a migrant worker, has left them with "no option" but to return to their villages. They are forced to return home for fear of losing their jobs and hunger.
"Last year also, some of us went through this," said Raju Pandey, a migrant worker from Bihar who lost his job during the first lockdown in 2020.
"There is every chance the lockdown will be extended," he said, knowing that the number of cases was rising more than the previous year.
Delhi Chief Minister Arvind Kejriwal issued a televised appeal to migrant workers not to leave the region.
"I know when lockdowns are announced, daily wage workers suffer and lose their jobs. But I appeal to you not to leave the city. We will take care of you."
Despite the CM's appeal, the workers chose to return to their villages, recognizing that the authorities did very little to resolve their concerns during the previous nationwide lockdown.
A migrant worker from Uttar Pradesh said the authorities are turning "A blind eye to our agony."
"Moreover, the reports of a shortage of oxygen and medicines in city hospitals only indicate that these guys do not have any control over the situation. Poor people suffer the most. Is it not better to die in our own homes?" he asked.
A government official from Delhi told the UCA News that the "high drama of 2020" will not repeat itself.
"This time we are cautious. Once the initial panic gets over, things will be calm and they will be looked after," he said.
Vidyarthi Kumar, a political analyst, claims that no lessons were learned from the 2020 lockout. 
"Be it in Mumbai or Delhi, the migrant workers are suffering," he said.
The majority of migrant workers are daily wage earners who are worried about what they will eat and how they will survive if they are unable to work. In their haste to find transportation and return to their villages, they are overlooking COVID-19 protocols, which may contribute to the spread of infection by making them carriers.