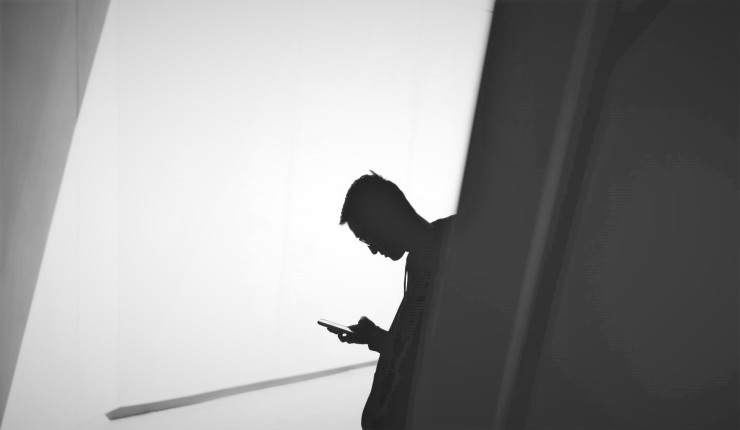 Shortly after India declared its initial COVID-19 lockdown in March 2020, Pornhub, the world's largest pornography website, showed that India's traffic jumped by 95%, as opposed to its typical pre-coronavirus traffic, between 24 March and 26 March 2020.
In the research conducted in more than 100 cities in India by the Indian Child Protection Fund (ICPF), there was high demand for child pornography searches such as "child porn," "sexy child" and "teen sex videos" that showed violent children's content being tormented and tortured.
The study concluded that "Indian men are not 'satisfied' with generic child pornography and demand violent and exploitative content," according to reports published by The New Indian Express.
Millions of pedophiles, child rapists, and child pornography addicts have relocated online, making the internet highly hazardous for children and placing them at higher risk of sexual crimes, the study indicated.
According to a recent poll, up to 89 per cent of consumers have cell phone access to pornographic websites, and around 30-40 per cent of consumers download porn videos during the day.
However, young people and students are becoming increasingly vulnerable to this dark web. Pre-adolescents are increasingly accessing pornographic content on the internet, with at least 70 per cent of students having started seeing pornography at the age of 10.
Because many schools and universities have remained closed throughout the lockdown and have resorted to online classes, many students have extra spare time on their hands. They have easy access to sexually stimulating pornographic websites as they are online on their phones or laptops.
Many teens are becoming hooked to porn, which is contributing to increasing hostility and violent behavior in children, particularly minors, according to child psychology specialists. Teenagers are prone to aberrant traits including rage, sadism, perversion, and sexual coercion, all of which lead to child abuse crimes like kidnaps, molestation, and sexual assaults.
For example, 220 rape incidents were recorded under the crime statistics of 2020 in the district of Krishna, including Vijayawada. It was discovered that the majority of the defendants in these instances were adolescents who admitted to committing crimes after watching pornographic videos.
Despite the country's prohibition on over 3,500 pornographic websites, India ranks third in the world in terms of pornographic material viewing, followed by the United States and the United Kingdom.
According to Ritesh Bhatia, a cybercrime investigator and security consultant, "Banning of existing porn sites has encouraged players in the field to develop newer URLs with easier access. So when a child types anything with a keyword addressed to a porn content, the user is directed to a regional pornographic site, which attracts the user even more because they are in regional languages."
Bhatia argues that youngsters are now being exposed to child pornography in addition to conventional content.
"The kind of content children have been consuming on most of the online platforms these days have sex-laden content, which naturally leads to curiosity. And at their age, the body is also going through a change and it's natural to feel attraction towards the opposite gender. So the curiosity of what's online as well as the body's acceptance of it is very high," Bhatia explained.
But according to a report published on Zee News, over 90 per cent of parents in major cities in India are unaware that their children are seeing pornographic content on the internet.
Due to a lack of parental monitoring and the fact that most parents are unaware of or do not think their children view pornography, they do not talk about pornography openly.
"And, sadly, as it is not easy for a child to talk about it with parents or his peers, it does not become a part of children's conversation in a group," Bhatia pointed.
Clinical psychiatrist Alpes Panchal suggests that "Good sex education from childhood and openness around the topic is one of the safe practices parents should adopt for children and teenagers to ensure that the child doesn't become a compulsive consumer of pornography."