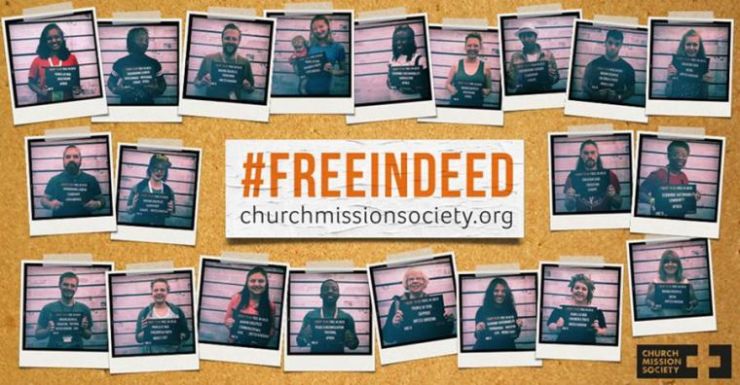 Leaders of Anglican mission agencies have expressed their "profound concern" over Donald Trump's recent executive orders on immigration and refugees.
In a joint statement, the church mission agencies said it is never right "to discriminate against people simply on the basis of their ethnicity, religion or country of origin."
As well as a travel and immigration ban, the new President has signed an order suspending the US refugee programme for 120 days and permanently banning refugees fleeing the war in Syria. He has also extended a temporary block on refugees from Iraq, Iran, Sudan, Somalia, Libya and Yemen for 90 days.
The mission leaders' statement, which begins with the quote from Jesus in Matthew 25:43 – "For I was a stranger and you welcomed me" - reads: "As leaders of Church of England mission agencies we wish to express our profound concern at recent events in the USA."
It continues: "We are proud of the role that together we have played in making the good news of Jesus Christ known both in England and in the wider world. We know however that in our own activities we have sometimes acted with prejudice and discrimination, and of that we repent. We understand President Trump's desire to protect America from extremism but we do not accept that it is ever right to discriminate against people simply on the basis of their ethnicity, religion or country of origin."
The mission leaders also call on the British and other governments not only to seek exceptions for its own citizens but "justice for all". They say: "We call on the US Government to reverse its current policy and to renew its commitment to freedom for all. And we recommit ourselves to be builders of a Kingdom where, 'there is neither Jew nor Gentile, neither slave nor free, nor male and female, for you are all one in Christ Jesus' (Galatians 3:28)."
A wide range of Christian voices from Catholic Cardinals to US evangelical leaders have criticised Trump's refugee ban.
The mission leaders' statement is signed by the Rev Richard Bromley of the Intercontinental Church Society; Rev Alex Jacob of the Church's Ministry among Jewish people, Canon Philip Mounstephen of the Church Mission Society, Janette O'Neill of the United Society for the Propagation of the Gospel, Sam Richardson of the Society for Promoting Christian Knowledge, Mark Russell of the Church Army and Canon Andrew Wright of the Mission to Seafarers.