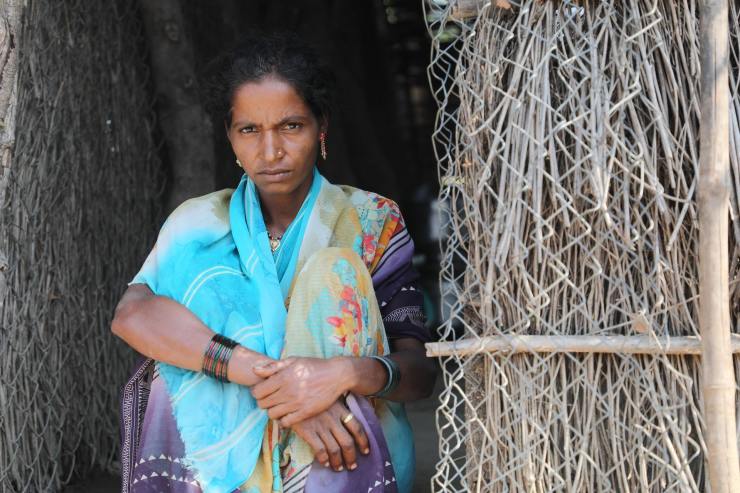 Thousands of people are struggling to escape the deadly second wave of COVID-19 raging through India. The situation is no different for Christian pastors. They are fighting for their family's well-being and medical treatment. They are also worried about their inability to lead their church congregation.
Such is the situation of Pastor Mangilal, who is clinging to the dry corn he harvested six months ago in order to feed his family of seven, despite the fact that the supplies may soon run out. He is concerned with his physical family, but he is also troubled by his inability to lead his spiritual family.
Pastor Mangilal leads a rural congregation of around 100 Christians in Madhya Pradesh's Ratlam district. His congregation always gathered in a makeshift hut made with mud walls. However, COVID-19 limitations have prevented him from hosting church services or small group meetings since the pandemic began last year.
"It has been a year since we had to shut down the church due to the pandemic, he told the International Christian Concern (ICC).
"There was a complete halt of all spiritual activities. Forty of my church congregates have fallen sick with fever and cold. I suspect that most of them are infected by COVID-19."
Many who are ill, according to Pastor Mangilal, are taking local drugs and quarantining at home because they "simply cannot afford the treatment in a private hospital."
Pastor Mangilal, on the other hand, has been sick for over two weeks with a fever and cough. He was admitted to a private hospital for five days, but he dropped out due to financial difficulties.
"I returned home with some medicines, but now my son has developed a fever and cough. This is unending trouble," he told ICC.  
Most of Pastor Mangilal's church members believe "going to church and having prayers" will help them get better. But the pastor is unable to see any of the church members and regrets that he cannot lead them.
Even as the nation is hit by the second wave, pastor Mangilal remains hopeful and believes that God will change the circumstances and restore the church.
"I teach my congregation to endure as these trials are for short while. I want to pray and be hopeful for God's providence," he said.
Another pastor from MP's Chindwarh district shares a similar tale. Pastor Paramanda Lanjwar and his family were also infected with COVID-19, but he thanked God for the "early detection," which saved the family from serious repercussions.
"Early detection of the infection is the only reason we are alive today," he told ICC.
According to Pastor Lanjwar, the virus has affected at least one member of 90 percent of the households in his district.
"We have at least two to three dead bodies going out of our neighborhood every day," he said, adding that "It has been a scary situation to know how rapidly the infection is spreading."
"People are struggling without food and medicine, no one is coming to our aid," he said.
Pastor Lanjwar, who is a church planter himself, has assisted many others in Chindwarh in starting churches. Prior to the pandemic, he focused on church expansion, but now the churches are barely surviving.
The second wave of pandemic "has brought so much of misery and pain to the church planters, as their only source of income and survival are church offerings and tithes," Pastor Paramanada told ICC.
"Now that they cannot hold church service or visit families, it is huge challenge," he said.