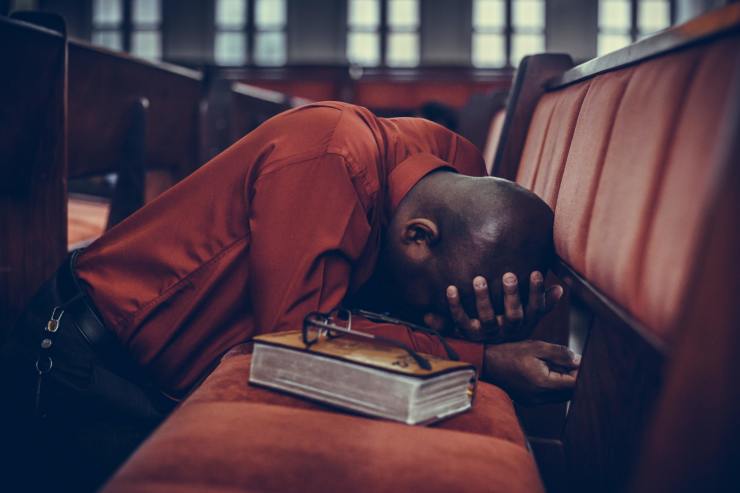 Praying isn't easy. Praying in difficult seasons, is even harder. Words seem out of reach and every prayer feels like a whiny monologue. In every season, what does the right prayer sound like?
In seasons of joy, it is far easier to pray words of gratitude and thanksgiving. The words seem to string themselves together with grace and simplicity. Silence, however, seems to be the chosen voice in seasons when clarity eludes us. Whether silence stems from a wilderness season, an "in-the-middle" season, or a season of genuine struggle, words don't come easy and prayers of thanksgiving are a distant thought.
Emotional seasons
Taking control of our emotions requires a great deal of self-awareness and introspection. Seasons filled with emotions can feel clouded; when these emotions are positive our nature leans towards ecstatic prayers.
What do your prayers sound like when the emotions you feel are negative? Are you able to pray at all or do you find yourself lost in a desperation-laced rant?
"In the same way, the Spirit helps us in our weakness. We do not know what we ought to pray for, but the Spirit himself intercedes for us through wordless groans" (Romans chapter 8, verse 26).
Sometimes, all we can do is leave our unprayed prayers before the Lord. Those silent words we're too afraid to utter out loud and the burdens we carry need be left at His feet with grace. When we don't have the words to say, we know the Spirit intercedes for us.
Honest seasons
In vulnerable seasons, it's tempting to pray shallow prayers; prayers that try to hide our anxiety and fear. These shallow prayers seem aimed at raising defences. To shield ourselves from the things that wear us down.
"Do not be anxious about anything, but in every situation, by prayer and petition, with thanksgiving, present your requests to God. And the peace of God, which transcends all understanding, will guard your hearts and your minds in Christ Jesus" (Philippians chapter 4, verses 6 and 7).
In every season, it is crucial to maintain absolute honesty when we pray. Recently, my own prayers have been more along the lines of asking for help. Ultimately, the things that wear us down and burden us can be traded for the peace of Christ.
Being honest is difficult. Being honest requires vulnerability and exposing your heart and deepest thoughts to the Creator. Shame and guilt can easily overwhelm us when we choose this level of honesty, but choosing to bare yourself before Him always reaps the greater reward of peace!
Here and now
Consider your prayer in your current season. Are your words laced with anxiety and remorse, or filled with gratitude and hope?
"Rejoice always, pray continually, give thanks in all circumstances; for this is God's will for you in Christ Jesus" (1 Thessalonians chapter 5, verses 16 to 18).
Perhaps we complicate prayer. We can consciously allow ourselves to find gratitude, whilst also bringing our honest thoughts to God. Being transparent in our circumstances or inability to find the words to say, or simply asking for help, can bring us closer to our Creator. No matter what season you find yourself in, find the confidence to draw closer to God, find peace and hope in His presence.
We have confidence that our prayers do not fall on deaf ears, but are received by our Living God who chose us to be His people.
Republished from Chrisitan Today UK.