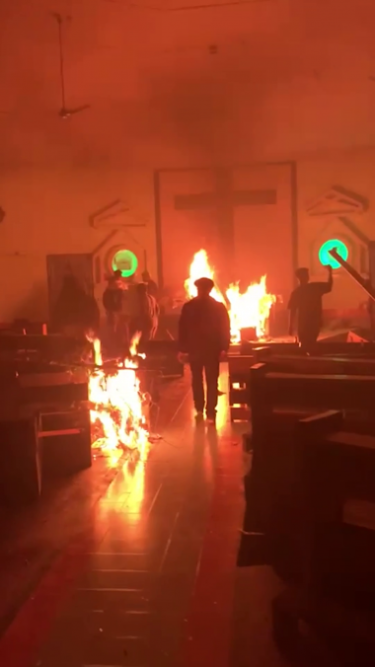 Christians in India are urging the government to speak out after dozens were killed in ethno-religious violence and thousands more forced to flee their homes.
Most of the victims of the violence in Manipur are reported to come from minority tribes, including the largely Christian Kukis. 
Open Doors reports that over 100 churches have been burnt down and a further 300 buildings belonging to Christians, including homes and Bible colleges, have been destroyed. 
Many of the displaced are now living in temporary camps. 
An Open Doors partner in India, who cannot be named for security reasons, described the situation as "gruesome". 
"We are asking the government of India to publicly condemn acts of violence such as this against Christian minorities," they said. 
"People are taking shelter, afraid to return home - that is, if their home hasn't already been destroyed," they added. 
The wave of violence started after a peaceful protest was held by the largely Christian minority Kuki tribe in opposition to being forced off their forest land.
They report police doing nothing as they were physically attacked during the protest by members of the largely Hindu Meitei people group.
Vishnu Reddy, another Open Doors partner in the region, believes the growth of 'Hindutva' nationalism has been a factor in the violence.
"Like so much mob violence directed towards non-Hindu minorities, this has been fuelled from outside the region," he said.
"Members of the Hindu nationalist RSS group (Rashtriya Swayamsewak Sangh) have been trying to radicalise the Meitei for many years now."
He added, "Right now, Christians are on the run from their houses. There are children, there are women, there are old people. They are deprived of basic amenities and deeply traumatised. They need our prayers and support."