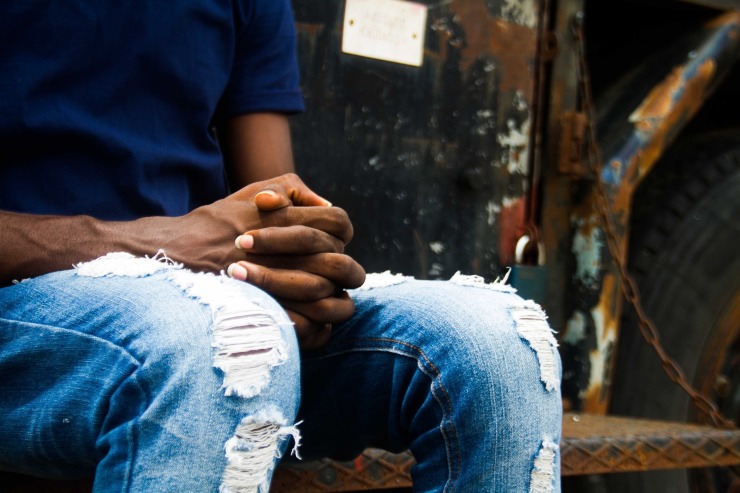 A woman suffered severe burns during a deliverance ceremony led by a pastor in Nigeria's Ogun state. The incident occurred when the pastor lit a candle after dousing the woman in perfume, causing her to catch fire.
Sukura Owodunni, a 21-year-old woman, was set ablaze by Pastor Taiwo Odebiyi at his Cherubim and Seraphim Maberu Parish located in Offin, Sagamu area of Ogun state, PUNCH Metro reported.
The incident occurred on Aug. 17 when Owodunni visited the church for a special prayer at the pastor's invitation.
The pastor had directed Owodunni to purchase Amazing Grace perfume, local eggs and a candle for the special prayer. While praying, the pastor poured the perfume on the woman and lit the candle. Owodunni immediately caught fire, sustaining severe burns to her chest, shoulder and legs.
An eyewitness was quoted as saying that the pastor was arrested promptly after the Divisional Police Officer in Adigbe, CSP Abdulfattah Ogunsanya, and his team arrived at the church premises. SP Omolola Odutola, the state police public relations officer, said a further investigation had commenced to understand the circumstances surrounding the case.
"The lady was said to have been abandoned to fend for her medical bills after the incident. The victim has been taken to the hospital for medical attention," Odutola was quoted as saying.
Vanguard quoted the Ogun State Police Command Spokesperson Omolola Odutola as saying that the case will be transferred to the State Criminal Investigation Department after the preliminary investigation is completed.
Last July, police in Nigeria rescued at least 77 people, including 23 children, whom pastors had ordered to stay in a church basement and wait for the Second Coming of Jesus Christ.
Pastors of the Whole Bible Believer Church in Valentino Area of Ondo town in the southwestern state of Ondo encouraged church members "to stay behind" and wait for the rapture or to be taken to Heaven at the Second Coming of Christ.
Police learned about the incident after parents of some children filed nuisance complaints. One woman said the church had possibly kidnapped her daughters.
In June, more than 300 bodies were found in Kenya after a cult leader, Pastor Paul Mackenzie, who leads what is known as Good News International Church, encouraged his followers to starve themselves in order to meet Jesus.
The controversial televangelist had been under investigation for propagating a doctrine that encouraged followers to abstain from eating food to reach Heaven faster.