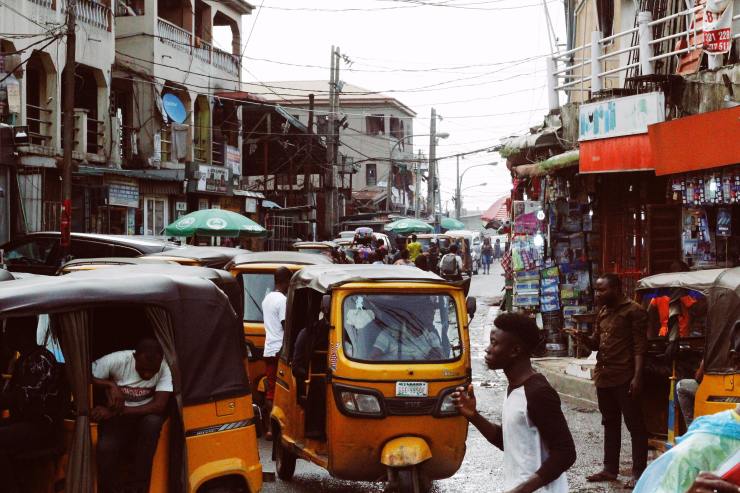 A monastic community in Nigeria is being helped by local villagers to find the body of a much-loved young monk who was kidnapped and killed.
Brother Godwin Eze was kidnapped alongside two other young Roman Catholic novices from the Annunciation Benedictine monastery, in Eruku, Western Nigeria, in the early hours of 17 October.
They were tortured and beaten in the woods during the six-day ordeal. Brother Godwin was eventually murdered and the other two were released after being forced to carry his body and throw it into a nearby river.
"The community here is still struggling with the trauma of what has occurred," said Bishop Ayo-Maria Atoyebi of the Diocese of Ilorin.
"Christians are now facing terrible choices in Nigeria. They are being targeted."
The kidnapping has been attributed to radicalised Fulani bandits. They called the monastery several times while still holding the novices, lecturing them on their Christian faith and demanding a ransom.
"They were saying, 'Why are you worshipping Jesus?' You are wasting your time praying to him. You are worshipping an idol,'" said Fr Anselm Lawani, of the Roman Catholic Diocese of Ilorin, in Kwara State, Western Nigeria.
Nigeria is number 7 on the Open Doors World Watch List of the top 50 countries where it is most dangerous to be a Christian.
Open Doors said there has been a "sharp upsurge" in the abduction and murder of Christians in Nigeria, and extremism has been spreading thanks to entrenched jihadi groups like Boko Haram, armed Fulani militants, and armed kidnapping gangs.
Earlier this month, three nuns, a seminarian and driver were kidnapped in Imo State on their way to a funeral. Days before that, a priest was kidnapped in Enugu State. Last month, 25 church choristers were kidnapped on their way to a church burial in Akure, Ondo State.
Henrietta Blyth, CEO of Open Doors UK and Ireland, said, "Kidnapping is a surging industry in Nigeria. It's clear that many of these kidnapping gangs are operating with links to violent jihadist networks, such as Fulani militant groups."
Republished from Christian Today UK.