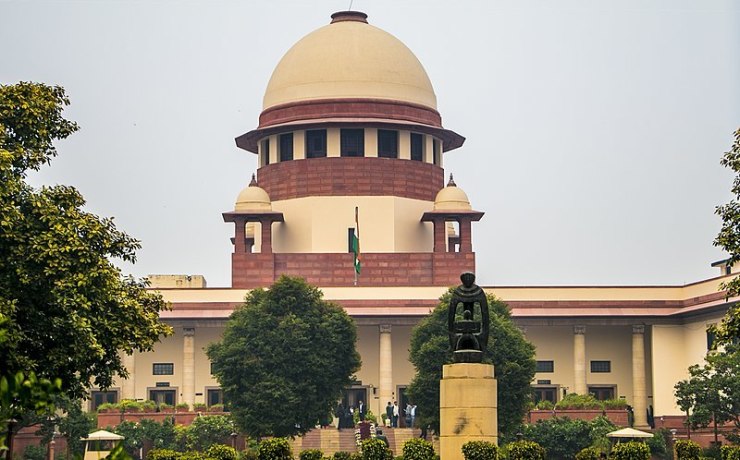 On July 11, the Indian Supreme Court will hear a petition requesting an end to "targeted hate speech" directed at the Christian community and assaults on their houses of worship.
The National Solidarity Forum, the Evangelical Fellowship of India and the Archbishop of Bangalore Diocese, Dr. Peter Machado, presented the petition before a bench of Justices Surya Kant and JB Pardiwala.
Every month across India, there are between 45 to 50 violent assaults on Christian institutions and priests. Colin Gonsalves, a senior advocate for the petitioners, claimed that in May, 57 incidences of violence occurred and more attacks are "anticipated" and requested an expedited hearing.
If what you are saying is true, it's unfortunate, the bench of Justice observed. When Gonsalves requested an immediate hearing, the bench remarked, "What we can ensure is that your matter is listed on the reopening day itself."
According to the petitioners, vigilante groups and members of right-wing organizations are responsible for "sinister phenomena of violence" and "targeted hate speech" directed towards the nation's Christian community.
It also claims that the federal, state and other state authorities have failed to take the immediate and necessary measures against groups that have perpetrated widespread acts of violence and hate speech against the Christian community, including assaults on their places of worship and other institutions run by them.
The petitioners also demanded the correct application of rules established by the highest court in 2018 to address the national threats of hate crimes, cow vigilantism and mob lynching.
The top court had ordered the federal and provincial governments to expedite legal proceedings, provide compensation to victims, start deterrent punishment procedures and take disciplinary action against lax law enforcement personnel.
It had also stated that the states must assign a senior police officer, not below the rank of police superintendent, to serve as the nodal officer in each district. The top court added that these officers will establish a task force, assisted by a DSP-rank officer, to take action against mob violence and lynching.
The Supreme Court also demanded that state governments identify the villages, subdivisions, and towns where lynchings and other mob violence had recently been reported in order to put a stop to them.
According to the petitioners, if the 2018 guidelines are put into practice, it will lessen violence against them and other people who have experienced discrimination and persecution because of their religion.