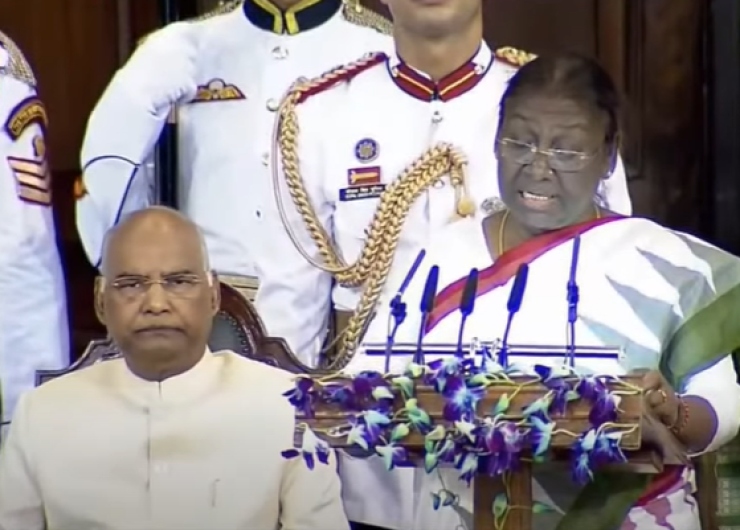 The 15th president of India, Droupadi Murmu, will assume office on 25 July in place of departing President Ram Nath Kovint. She would be the first woman from a scheduled tribe to hold the nation's highest position.
The 64-year-old started out as a teacher before deciding to join the BJP in 1997. She was named governor of Jharkhand in 2015 and held the position till it expired.
In addition to congratulating Murmu in person at her New Delhi home, Prime Minister Narendra Modi tweeted that he was "confident" that she would make an amazing president who would "lead from the front and strengthen India's development journey."
According to Modi's tweet, Murmu's  unprecedented win "augurs well for our democracy."
President Murmu's native state of Odisha's archbishop, John Barwa, remarked that tribal groups and all Indians should be happy that a tribal woman had attained the highest constitutional post.
The cardinal remarked that the indigenous people remain the most exploited, backward and disregarded group of society. However, the "election of a tribal woman from Odisha brings hope," he said.
Because of this, he continued, "We pray and hope that the honourable president will raise her voice for tribals and uphold constitutional values."
Sarajani Pradhan, a retired Catholic teacher from Odisha's Kandhamal district said, "We are proud that Murmu hails from Odisha. We hope she works for the development of tribal communities and others. Let many tribal women shine like Murmu in the future."