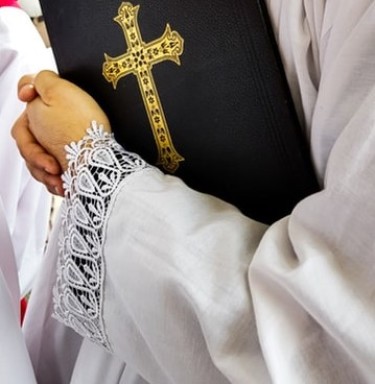 Seven Catholic priests in Gujarat died of COVID-19 between April 16 and 20, and the situation in the state is "bad and beyond imagination," with over 5,500 deaths since the pandemic began last year.
"All seven of them died of Covid-19," said Father Cedric Prakash, an Ahmedabad-based Jesuit social activist, adding, "The situation here is very bad and beyond imagination."
Long lines can be seen "in front of hospitals to get their sick admitted," he says, as well as "lines of dead bodies waiting to be cremated."
The government, according to the priest, is "in denial mode" and "not sharing the real picture." As a result, there is widespread fear that the state's healthcare services have collapsed, leaving the sick without even access to oxygen.
Gujarat's Deputy Chief Minister, Nitin Patel, said that the state is adding over 9,000 new COVID-19 cases every day.
"The present requirement of beds and other healthcare facilities in the wake of the spike in coronavirus cases is more than the state administration's capacity."
He acknowledged that the state's infrastructure has become overburdened, and that new facilities have been added to meet the rising demand, but they are inadequate.
Meanwhile, people around the country are becoming increasingly concerned as the number of COVID-19 cases rises.
Prime Minister Narendra Modi advised citizens to remain indoors and urged state governments to avoid lockdown in a 20-minute national broadcast yesterday.
"We have to save the country from a lockdown," he said.
He urged states to use lockdown only "as a last resort."
"Our focus should be on micro-containment zones... We will take care of the economic health [of the country] as well as the health of the people," said the prime minister.
Seventy-three people died from the virus in an hour yesterday, according to data from the federal Health Ministry. The overall number of cases has risen to 15,924,732, with 184,672 deaths.