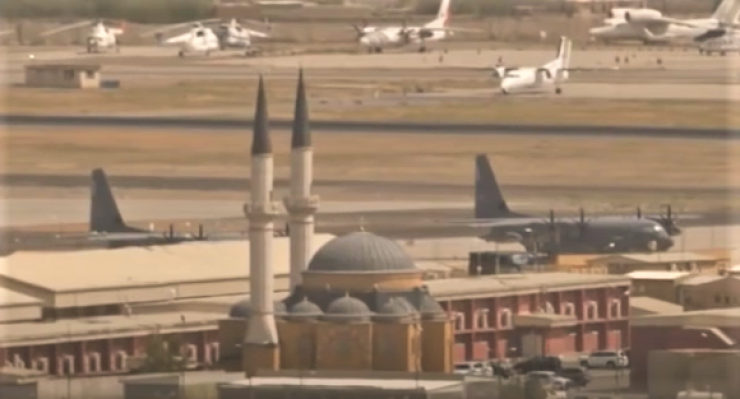 According to Matters India, two Indian Jesuits are trapped in Afghanistan after the Jesuit Refugee Service (JRS), where they worked, ceased operations indefinitely.
Father Jerome Sequeira and Father Robert Rodrigues have been working in Afghanistan for nearly 15 years to assist the Afghan people rebuild their war-torn country via education.
Following the withdrawal of US and Nato forces from Afghanistan, the two clergymen attempted to travel to India, but were compelled to return due to the chaos.
Father Sequeira, the national leader of the Jesuit mission in Afghanistan, has been there since 2006, but the country's shifting circumstances, he says, has created instability beyond "anyone's imagination."
"I have never seen such a breakdown in the past 15 years," said Father Sequeira.
"Thousands of people are trying to flee. I managed to reach the second gate but then [the] Taliban were shooting in the air and trying to control the crowd. Before my reaching, thousands of people had managed to enter the airport building but [the] entire airport staff had abandoned the place. Without any security check and boarding passes people had gone into the flight," Father Sequeira explained.
In a letter to his friends and colleagues, Father Sequeira stated that his fellow Jesuit, Father Robert Rodrigues from Bamiyan in central Afghanistan, attempted to take a 25-minute flight to Kabul on Sunday evening, but the flight never took off because the "entire airport security personnel just abandoned the airport."
 "We are seeking possible ways to evacuate him from Bamiyan to Kabul through the help of UN agencies," said Father Sequeira.
He went on to clarify in his letter that the Taliban are currently capturing government institutions.
"They are not harming civilians but they will come once they have fully captured all of the country's institutions. They have a list of all organisations and profiles too. In some places, they have started door-to-door enquiries about staff," Father Sequeira explained.
"All flights have been cancelled. It all depends on agreements between UN bodies and the Taliban. The entire JRS staff is putting all efforts to evacuate me and Father Robert."
Both Father Sequeira and Father Rodrigues are "safe," according to Father Stany D'Souza, head of the Jesuit Conference of South Asia.
"We are in contact with them. We have set up a crisis unit with international experts."
"We meet regularly to take stock of the situation and offer moral support to Fr Jerome and Fr Robert. We will take all the necessary steps to get them back to India as soon as possible," Father D'Souza added.