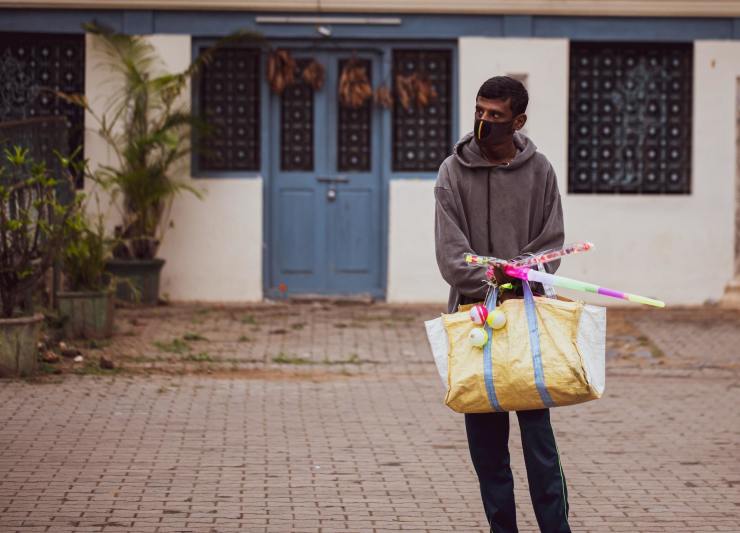 The Supreme Court of India ruled on June 29 that both state and federal governments have a responsibility to feed migrant workers, especially in the event of a pandemic, and that they cannot be denied food subsidies just because they do not have ration cards.
The Court's ruling comes in response to a plea from three activists, Anjali Bharadwaj, Jagdeep Chhokar and Harsh Mander, seeking welfare measures for migrant workers who are facing problems because of curfews and lockdown in the current phase of COVID-19, according to the AsiaNews.
"Both, in the first and the second wave of the pandemic, migrant workers had been exposed to financial and other forms of hardships due to their limited access and claim to the welfare resources offered by the States/Union Territories. Migrant labourers are particularly vulnerable to the economic regression," the Court noted.
The "number of persons in the unorganized sector is more than 1/4th population of the entire country. These unorganized workers did not have any permanent source of employment and have engaged themselves in small-time vocations and occupations at various places away from their native places. Contributions of these labourers towards different projects, industries, make considerable additions in the economic development of the country," the Court observed in an 80-page judgment.
A Bench of Justices Ashok Bhushan and M.R. Shah remarked that a site for enrolling unorganized and migrant workers should be launched by the federal government by July 31.
"The lackadaisical attitude by the federal Ministry of Labour and Employment is unpardonable," they said, adding that "The federal government's failure to put up a portal on unorganized workers and migrants shows that it is not alive to their concerns."
"There is a large number of such migrants who do not possess any card. Their disability is due to their poverty and lack of education. The State cannot abdicate its duty towards such persons, especially in the wake of the pandemic where large numbers of migrant workers are not able to get jobs which may satisfy their basic needs," the Court declared.
In accordance with Article 21 of the Indian Constitution, the Court recommended action to secure the right to life for migrant workers that includes the right to food.
Father Jaison Vadassery, secretary to the Conference of Catholic Bishops' of India (CCBI) commission for migrants, told the UCA News that the "Steps taken by the Supreme Court have come at the right time when most of the migrant workers are in limbo over whether to stay in cities or go back to their native places due to uncertainty."
"Confusion among governments still prevails. Coordination among them was minimal, resulting in migrants being left on roads to defend themselves from fighting hunger and diseases. It is the duty of the government to take care of migrant workers," the priest added.