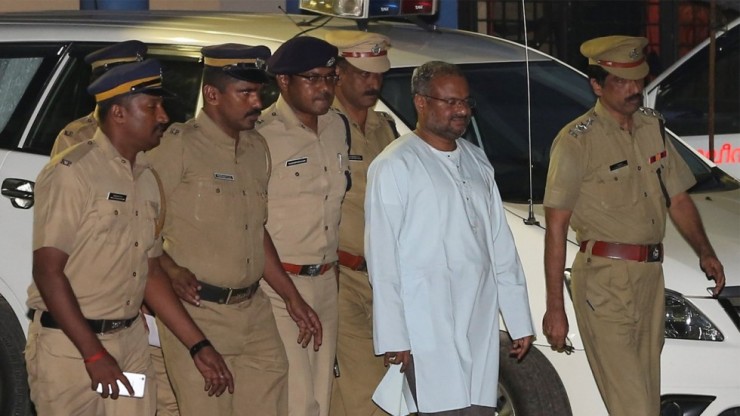 A Catholic nun in Kerala who claims a bishop raped her 13 times and was pressurized by Catholic Church officials to remain silent about it has been told the case is going to trial.
Bishop Franco Mulakkal, who denies the allegations made against him, will be charged and face trial by a special prosecutor on accusations of rape and intimidation, police said.
Mulakkal was arrested on Sept. 21 in Kerala on suspicion of raping the nun 13 times between 2014 and 2016.
The issue came to light only after five of the victim's fellow nuns took it to the streets and publicly rallied to voice out her year-long quest for justice.
Sexual abuse of nuns by clerics is a continuing problem.
Pope Francis addressed the issue on Feb. 5, acknowleding that the case was part of a larger problem in the church.
"If this case goes ahead, it will be a new beginning, and priests and bishops will be forced to be held accountable," said the Rev. Augustine Vattoly.
"The church is losing its moral authority," Vattoly added, according to Independent.