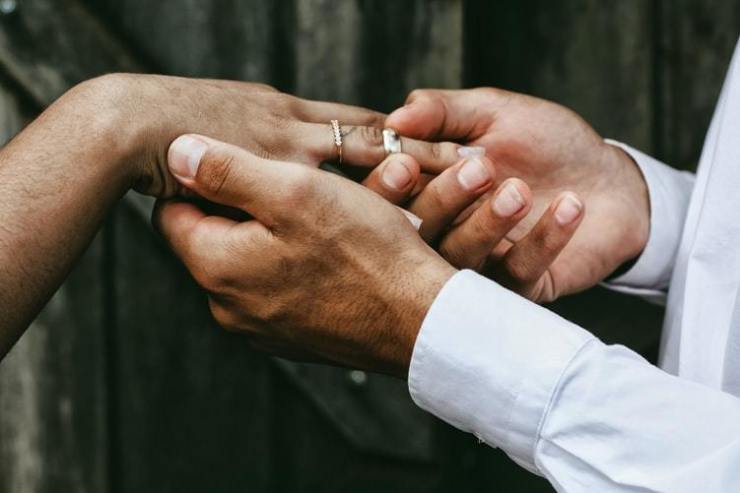 After over a month-long investigation, the interfaith marriage that took place on 9 November between a Christian bride and a Muslim groom in a parish church in Ernakulam-Angamali Archdiocese in Kerala has been declared invalid.
In addition, the two parish priests who approved of the interfaith marriage were censored for not following the Catholic church laws.
"The synod will write to the respective bishops of the priests for appropriate action against them," Father Jacob Palakapilly, deputy secretary-general of Kerala Catholic Bishops' Council told UCA News on January 5.
Earlier, the event attracted great criticism after the photograph of the couple with the bishop blessing the marriage made headlines.
While some praised the bishop's bold approach some regretted the church for promoting inter-religion marriage. 
Some even described the event as "love jihad," a conspiracy theory where it is believed Muslim men target women of other religions to convert them to Islam by feigning love.
Cardinal George Alencherry, head of the Eastern-rite Syro-Malabar Church, had ordered an investigation following the interfaith wedding.
Catholic church permits inter-religion marriages under disparity of cult, a diriment impediment in Catholic canon law, only after taking permission from the local bishop. In addition, the couple must give an assurance that there will be no effort to change the religion of the Catholic spouse and that their children will follow the Catholic faith.
The synod tribunal of the Eastern-rite Syro-Malabar Church investigated the marriage and found that the priest who blessed the interfaith marriage had not obtained permission from local bishops for solemnizing the marriage, which is against the church law.
The marriage ceremony was conducted in Ernakulam-Angamali Archdiocese parish while the Christian bride belonged to a parish in Irinjalakkuda Diocese.
"It was the duty of both parish priests to ensure that such an interreligious marriage to be solemnized inside a Catholic church has the written permission from the bishop. The law mandates it. But the priest failed to ensure it, and therefore the marriage is also invalid," said Father Palakapilly.
Though the marriage has been ruled invalid after investigation, the couple can still fix it by following the requisite procedures under Catholic church law, he added.