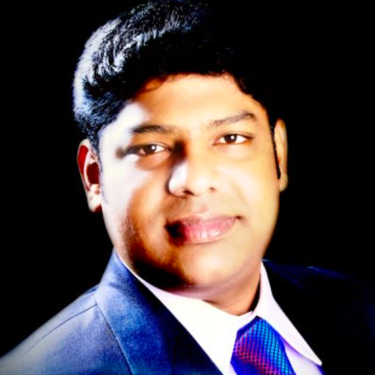 Christian religious leader and human rights defender, Nehemiah Christie, died on June 6 in Tamil Nadu.
Christie, 40, was the co-chair of the Global Christian Ministers Federation (GCMF) in Tamil Nadu and the local coordinator of the Tamil Nadu Legal Aid Centre (TNLAC), which was established to protect Christians in India who are targeted by extremist groups.
Christian Solidarity Worldwide (CSW), a non-profit organisation that upholds religious freedom and stands with those facing injustice because of their religious beliefs, expressed its deepest condolences to Nehemiah Christie's family, friends and loved ones.
"He selflessly devoted his life to promoting the rights of others and was a champion of religious freedom," said Mervyn Thomas, founder president of CSW.
"We were honoured to work alongside him as a colleague and treasured friend. Our prayers are with Mr Christie's wife and two daughters, and we give thanks for all that he achieved and the countless lives he touched through his unwavering commitment to justice, freedom and human rights," Thomas added.
Christie joined CSW at the UN Human Rights Council in March 2018 to express his concern over religious minority rights violations in his native state of Tamil Nadu.
"Many ask me, 'Nehemiah, why do you support these people?,' but I say to them, 'Is this not their human right? To practice their faith?'" Christie revealed in a December 2018 interview with CSW.
"The narrative that is used by those who support Hindu supremacy is that [human rights defenders] work against India's interests. But this is not true. I am proud that my country has such a great constitution, which protects fundamental freedoms."
The late human rights defender is survived by his wife and two daughters.