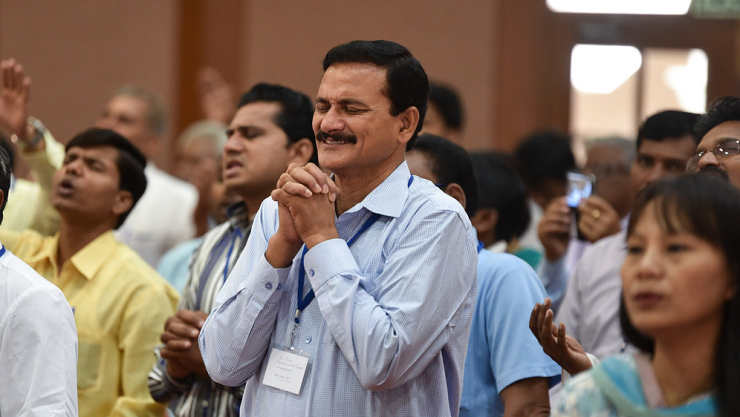 Despite the devastating COVID pandemic in India, the general secretary of the Evangelical Fellowship of India (EFI), Vijayesh Lal, says there is still hope and God is still at work.
"There is plenty of evidence of God moving," Lal said in an interview with Connections.
"More people are recovering than dying. That's God moving already there. I see God moving in every teenager that steps up to help, not caring about themselves. I see God protecting our doctors," he added.
Lal himself was infected by the virus, but he believes God's role is greater than what can be seen.
"I've seen Him moving in my life when he healed me from COVID and my wife. We were almost gone. So yeah, God is moving more than we can see," Lal testified.
He also praised churches around the country for coming in and assisting through the pandemic by opening hospital extensions and establishing a helpline for individuals suffering from mental health problems during the pandemic.
One of the most important things churches should do worldwide, according to Lal, is to pray.
"It is the time to pray, only God can save us from this because things are going to get bad," said Lal.
"According to experts we are going to hit the peak in June or July. Vaccines are in short supply, so we have to pray that lives will be saved, the pandemic will be contained and testing will be scaled up. Most of all pray that the Lord will rid us of this dreadful virus," he added.