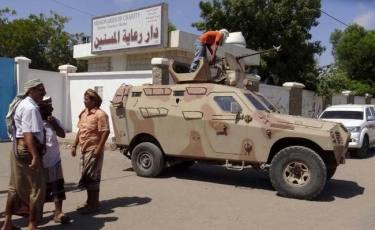 Four nuns working with Kolkata-based Missionaries of Charity have been killed in a terror among 16 people who lost their lives during a terror strike in Yemen's Aden City Friday including an Indian when terrorists stormed an elderly care home run by the organisation founded by Mother Teresa.
"Three men entered the care giving home run by the Missionaries of Charity and fired at the gathering as they were preparing breakfast at 8:30 am. Four nuns died in the attack," Sunita Kumar, Spokesperson of the Missionaries of Charity to media persons.
Ms. Kumar said that Sister Ansel M., 57, Sister Margarita, 44, Sister Reginette, 32 and Sister Judith 41, were part of a six-member team which ran the care home for the elderly in Aden and are among the dead.
Among the four nuns who lost their lives Sister Ansel M. from Gumla in Jharkhand was an India, the other three are from Africa.
The Indian government identified the deceased nun as Cecilia Minj officially and said 16 people have lost their lives.
Missionaries of Charity has been operating in the country despite the country facing the civil war and the attacks by the Saudi forces.
The motive of the attack is still unknown, the press statement from the Embassy of India in Yemen said, "The area has been cordoned off and the police are investigating the incident."