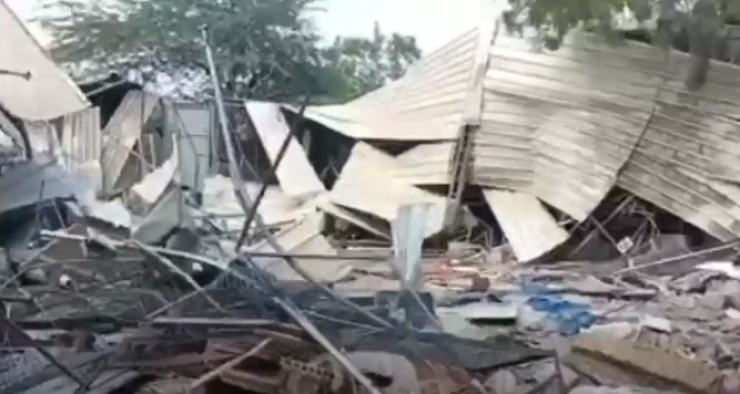 Following an order by the Delhi Development Authority (DDA), a Syro-Malabar church in Lado Sarai, Delhi, was demolished yesterday on grounds that the construction was illegal.
The DDA acted on its own initiative, according to church members, even before conducting an investigation or hearing from the court.
However, DDA authorities feel that the construction of Little Flower Church in Lado Sarai was unlawful.
"We have been running this church for the last 13 years and there was no such problem until the DDA claimed it was an illegal building. We will seek legal help and will take further action," Father Ginto K. Tom, public relations officer of Faridabad Diocese, told UCA News.
"We are shocked and saddened because the authorities did not give any prior notice of demolition. They came this morning and asked our staff to vacate the place, then they demolished the entire church."
"It is very unfortunate that the government has to take such a step. If there was any issue, it could have been solved according to the law. Demolishing religious places is always painful. It looks like the DDA took the action on its own, but we are in touch with higher authorities and will take steps accordingly."
It was an anti-Christian act, according to Sajan K George, president of the Global Council of Indian Christians. He condemned DDA for demolishing the church even though the matter is "pending before a court."
"The GCIC strongly protests against the demolition; this is an anti-Christian act. The church was targeted because Christians are a discriminated minority," George told AsiaNews.