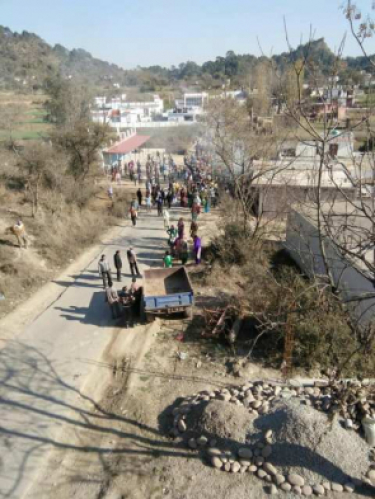 A Church and several Christian-owned shops in Jammu and Kashmir were burned by a mob of Hindu extremists on Jan. 16. The attackers were reportedly upset because a former Hindu was given a Christian burial.
The deceased woman, Seema Devi had converted from Hinduism. Her family, which had never accepted her conversion to Christianity, wanted her body to be cremated as per the Hindu custom, but her husband wanted the Christian ceremony because his wife was Christian.
The family accused the husband, Rinku Kumar, of murdering his wife Seema.
Wilson Chowdhry, chairman of the British Pakistani Christian Association (BPCA), which also advocates for persecuted Christians in India, said the government of India often falls short when it comes to protecting Christians and other minorities from attack by Hindus extremists.
Chowdhry said Kumar actually prayed regularly for his wife's healing. But the Hindu fanatics wanted to "avenge" the "force conversions", which resulted in setting ablaze the Sehal Christ Church of Seri Panchayat.
Many Christians from the church have fled into the woods because Hindus are forcibly re-converting many of them to Hinduism.
Chowdhry said his organization has helped the pastor of the church find refuge in a safe house about 200 miles away from the village.