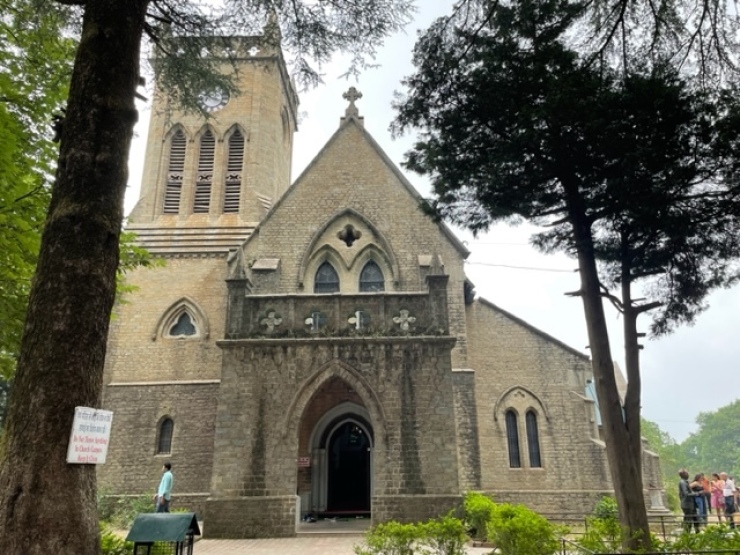 On September 6, a single-judge bench of the Allahabad High Court ruled that activities such as distributing the Bible, promoting education for children and providing "good teachings" do not constitute "allurement" under Uttar Pradesh's unlawful conversion law.
The decision came after Justice Shamim Ahmed reviewed an appeal by Jose Papachen and his wife Sheeja, who had previously been denied bail in March by a special judge handling cases related to the Scheduled Caste/Scheduled Tribe  Act.
Papachen and Sheeja were accused of enticing individuals from the SC/ST communities to convert to Christianity. They had been in custody since January 24, the same day a First Information Report (FIR) was filed against them under the Uttar Pradesh Prohibition of Unlawful Conversion of Religion Act, 2021, and the Schedule Caste and Schedule Tribe (Prevention of Atrocities) Act, 1989. The FIR stemmed from a complaint filed by Zila Manti, an identified member of the Bharatiya Janata Party, in UP's Ambedkar Nagar district.
The UP Prohibition of Unlawful Conversion of Religion Act deems it unlawful to convert someone through "allurement" or other means. "Allurement" is defined as offering temptation in the form of gifts, gratification, money, employment, free education in a reputable religiously-affiliated school, improved lifestyle, or divine favour.
The prosecutors contended that Papachen and Sheeja exerted psychological pressure and used undue influence to force conversions as part of their alleged plan to establish a Christian state. They were accused of alluring individuals into converting to Christianity. Zila Manti further alleged that the communities targeted for conversion became "annoyed" by these attempts.
Witness statements from the concerned villagers, taken during police examinations, revealed that Papachen and Sheeja provided moral guidance, distributed Holy Bible books, encouraged education for children and advised against fighting and alcohol consumption. Based on these statements, the court determined that these activities did not qualify as "allurement" under UP's unlawful conversion law, leading to the granting of bail for Papachen and Sheeja.
Justice Ahmed also pointed out that, according to this law, only the affected person(s) or their relatives can file a complaint. He noted that Zila Manti, as a ruling party member, did not fall within this category, rendering the FIR invalid.
The unlawful conversion law was enacted by UP's legislature in 2020 in response to what the ruling BJP refers to as "love jihad." The Act also criminalises marriages conducted with the "sole purpose of unlawful conversion or vice versa". It has been frequently employed to obstruct consenting interfaith couples from being together and marrying. Right-wing Hindu groups have actively worked to disrupt such unions, resulting in several Muslim men facing legal consequences, even when their partners have attested to their voluntary choice in the relationship and conversion.