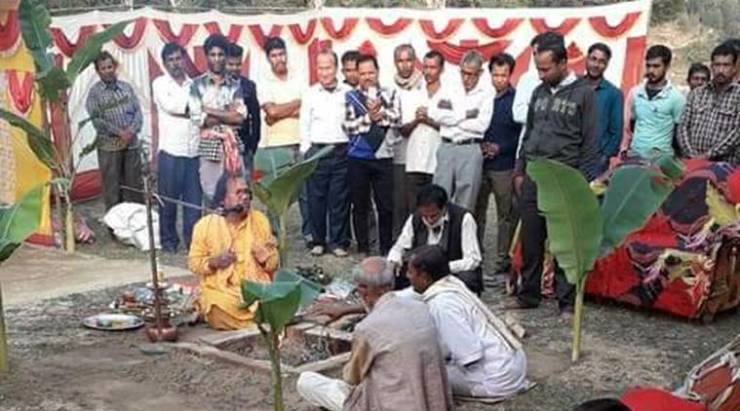 At least 98 Christians belonging to 23 tribal families have been "reconverted" to Hinduism in Tripura on Jan. 20, a far-right Hindu group claimed.
Uttam Dey, president of the Hindu Jagran Manch, said that the people, mostly tea garden workers hailing from Bihar and Jharkhand, had been converted to Christianity in 2010.
"It is as if the lost family members had returned home," Dey added, according to Hindustan Times.
The session of "ghar wapsi" that indicates the "return home" to Hinduism happened in the district of Kailashahar, about 180 km from the capital Agartala. The mass conversion ceremony was sponsored by the Vishva Hindu Parishad (VHP).
Praising the ceremony in front of the press, Dey said, "They were Hindus, but were lured into Christianity after the Sonamukhi tea garden in Unakoti district, where they were working, was closed in 2010."
One of the former Christians, Birsa Munda, said: "We are very poor people. Christians converted us. They often treat us badly. We have freely decided to reconvert ourselves to Hinduism ".
However, experts claim that most of the conversions to Christianity occur among tribal groups that follow animist religions, not Hindus. Therefore ghar wapsi would not be justified.
The alleged confirmations of the nationalist and of the former Christian are attempts of the ruling party to woo voters for the upcoming general elections in May.