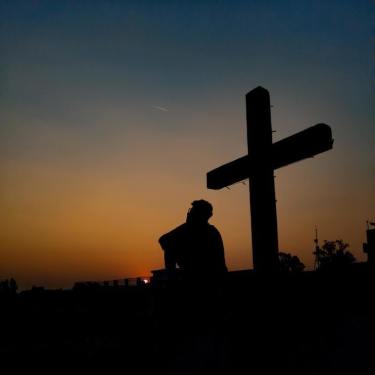 Hindu nationalist government officials in Uttar Pradesh have demolished a Pentecostal mission centre and arrested 18 people amid concerns over the persecution of the Christian minority in the country, according to reports.
The demolition took place last Wednesday in the Bhulandih area of Jaunpur district, according to the Union of Catholic Asia News. A special police squad tore down the Jeevan Jyoti Church mission centre, which had existed for over a decade, and closed off roads leading to the mission centre. 
Eighteen individuals, including Pastor Durga Prasad Yadav, were arrested.
Yadav, his wife, Leela, and his brother, Jai Prakash, were accused of criminal conspiracy in an information report. Two days before the demolition, Yadav, his wife, son Manish, and associates, pastor Sanjay Masih of Mirzapur and Manoj Jacob, UP president of the Christian forum Rashtriya Isai Mahasangh, were arrested, The Wire reports.
According to the outlet, police also opened a case against Yadav under the UP Prevention of Unlawful Conversion of Religion Act. 
A senior government official, Neha Mishra, told UCA News that the demolition was aimed at "razing illegal structures on government land." She claimed the mission centre lacked official permission.
A church official refuted this, asserting that most of the centre was not on government property, albeit admitting that a portion of the campus was.
"The wall was built with approval from local officials, but the permission was verbal," the church official told UCA News. 
A church official disclosed that unidentified people had torn down the boundary wall on Oct. 5.
The government subsequently ordered the mission to pay $3,400 to cover the cost of the demolition, local media reported.
Local government officials lodged three first information reports against managers of the prayer centre in September, according to The Wire. The first report centres on the complaint of a revenue official who said the prayer centre was built on land that was "illegally occupied" and that the land was initially allotted for burial grounds. 
"The portion which was found to be legal and privately owned 'was not touched,'" Deputy Superintendent of Police Gaurav Sharma told The Wire.
A source close to the situation told the outlet that even if a portion of the centre was on government land, the administration could have exchanged it with additional land outside the compound. 
Christians in Uttar Pradesh express rising apprehensions as the state enacted an anti-conversion law in 2021.
"The government does not want Christians to organise prayer services," Pastor Dinesh Kumar told UCA News. 
Presently, 89 Christians are jailed in Uttar Pradesh for alleged violations of this law, according to UCA News.
International Christian Concern, a U.S.-based persecution watchdog organisation, warns that upcoming state elections in Uttar Pradesh have emboldened Hindu nationalist political leaders.
Anti-conversion laws have been a driving factor behind increased imprisonments of Christians, the watchdog reported last week, revealing that nearly 400 Christians have been jailed since the end of 2020 due to these laws. Attacks against Christians are also escalating, with even home gatherings being targeted.
Nearly a dozen states in India have enacted anti-conversion laws. Proponents of such laws say they are needed to crack down on Christians or Muslims, forcing or giving money or goods to Hindus to persuade them to convert.
These laws typically ban conversion through coercion, allurement, fraudulent practices, marriage or misrepresentation. Hindu nationalist activists and groups have often used the laws to file allegations of forced conversion with police against religious minorities. The burden of proof falls on those accused to prove that conversions were not done in force.
The United Christian Forum recorded 104 incidents of violence against Christians in Uttar Pradesh alone this year until August. Nationwide, this number reached 525. Christians constitute a minuscule 0.18 percent of the state's 200 million-strong population.