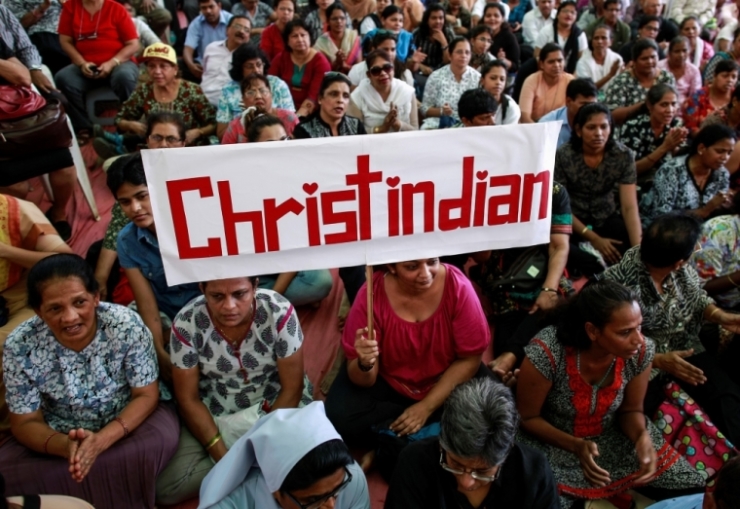 Last Friday, a mob of 50 assailants with iron rods and lathis attacked the indigenous Christians in Chhattisgarh's Chinghavaram village in which more than 25 people were harmed and four were seriously injured.
Pastor Chinnam Wycliff Sagar told UCA News that the Christians were attacked at 2 am while they were still asleep after a community function in their village in Sukma district.
One of the senior police officers from Gadiras police station confirmed that a search is underway for 16 people who were named in the FIR following the November 25 attack.
"We are hopeful of nabbing them in a day or two," the police official said.
Additionally, he stated that 45 police employees have been deployed to ensure peace and harmony in the village.
Though police believe it is a case of revelry that turned violent, Christian groups see it as a communal attack on the Christians to give up their faith.
Pastor Moses Logan, president of Chhattisgarh State Christian Welfare Society said, "Our people were attacked for their faith in Jesus."
"The indigenous Christians in the state are under pressure from right-wing Hindu groups and others opposed to Christianity to give up their faith, but still they are holding on with their faith. This kind of attack is an attempt to terrorize Christians. We will not give up our faith under such threats," he added.
Meanwhile, state Chief Minister Bhupesh Baghel denied any media reports that connected the attack to religious conversions. He said not to communalise the attack and called it as an outcome of revelry among the villagers.
Sajan K George, president of the Global Council of Indian Christians (GCIC) told AsiaNews that the "Extremist fringe groups are artfully using propaganda to stir up suspicion and enmity" among various groups in villages in order "to divide along communal lines amid local tensions."
"Christians are falsely accused of proselytising. Ironically, these radical groups attack Christians to convert them to Hinduism." However, "tribal people are animists, not Hindus," said George, who is greatly concerned about the growing number of attacks against tribal Christians in Chhattisgarh.
He also pointed out that the radicals use the state's anti-conversion law to strike and punish Christians, who are further pressurised to convert to Hinduism.
Furthermore, GCIC is deeply concerned about the serious episodes of large-scale anti-Christian violence in many tribal-majority areas like Odisha, Madhya Pradesh and Gujarat.
"The GCIC is praying that Jesus, the prince of peace, will bring peace and security to Christians, as they worship him and pray to him as Lord and Saviour," George concluded.
As per the latest report from Persecution Relief, Chhattisgarh is the third most dangerous state for Christians in the country  after Uttar Pradesh and Tamil Nadu. It recorded 39 incidents of persecution against Christians in the first nine months of this year.