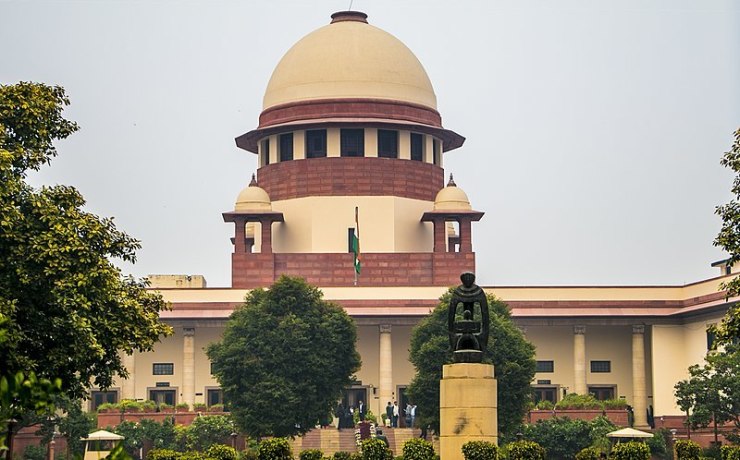 The appointment of a Christian judge to India's top court last week was welcomed by Christian leaders and the minority community as "good news," noting that "one of our own has been appointed at the highest level of the judiciary."
Chief judge D. Y. Chandrachud swore in Chief Justice Augustine George Masih at the Supreme Court of India on November 9.
The decision was applauded by A.C. Michael, national coordinator of the United Christian Forum (UCF) and head of the Federation of Catholic Associations of the Archdiocese of Delhi. He said, "Justice Masih is known for his unbiased judgments."
He told UCA News on November 13 that Masih's appointment will help all Indians who are seeking justice.
Supreme Court attorney Thomas Franklin Caesar, who is also a supporter of the rights of Dalits and former untouchables, hailed the appointment of "one of our own at the highest level of the judiciary" as "good news."
Caesar said that Justice Masih from Punjab "will have a better understanding of the poor, downtrodden and voiceless people" because of his extensive experience practising law and serving as a judge in the region.
"It is my conviction that religion does not matter when it comes to the appointment of a judge or any constitutional authority," a Catholic lay leader said, drawing further applause. It does not matter what religion someone practices—what counts are their "sincerity and integrity," he added.
Justice Masih, a science graduate from Ropar, Punjab, was born on March 12, 1963, and attended Aligarh Muslim University in Uttar Pradesh to study law. In 1987, he started practising law in Punjab and Haryana. He then worked for several years as an attorney at the Supreme Court. In July 2008, he was appointed an additional judge of the Punjab and Haryana High Court, and he also held the position of additional attorney general. On May 30, 2023, he was appointed chief judge of the Rajasthan High Court.
Several well-known Christian justices, including Justices Vivian Bose, K. K. Mathew, T. K. Thommen, K. T. Thomas, Vikramjit Sen, Cyriac Joseph, Kurian Joseph, R. Banumathi, and K. M. Joseph have also been appointed to the Supreme Court in the past.