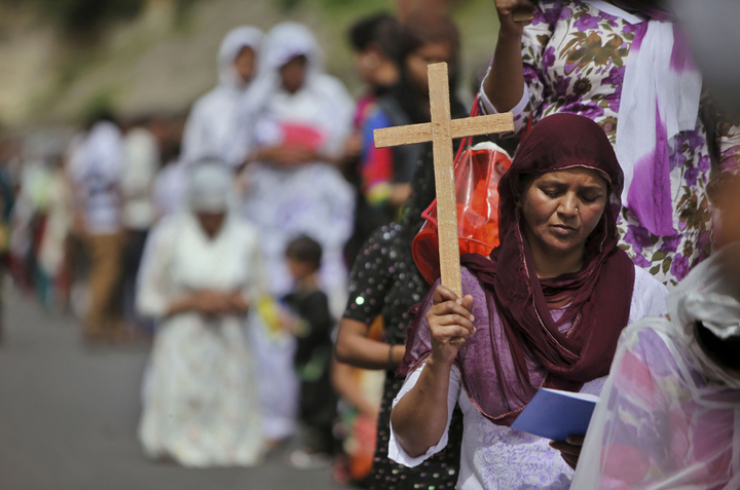 A Christian woman, former Hindu who put her faith in Christ, has been falsely accused on Feb. 13 for offering money for Hindus in Himachal Pradesh state to convert.
Archana Jaiswal, a state education board employee in Baddi, Himachal Pradesh, has been transferred to a district more than 100 miles away in the aftermath of false accusations.
Led by their district secretary, Sandeep Sachdeva, members of a Hindu-awakening movement in the state protested against conversions to Christianity. The agitators marched from the headquarters of the Hindu Sanghatan, a coalition of Hindu extremist groups, to the Baddi police station and filed a complaint against Jaiswal.
In the complaint, an alleged victim to forced conversion Sonu Devi said that Jaiswal offered her 300,000 rupees to convert to Christianity and forced her to divorce her husband. Devi called for action against Jaiswal, claiming she posed a threat to Hindu families.
"I never converted anyone – who am I to tell anyone to convert?" Jaiswal told Morning Star News.
"I am an ordinary person, I don't preach or teach any religious teachings. I'm not a religious person. It has been only about two years since I came to Christ. I found peace and I will follow Christ; it is my personal decision," she added.
A mother of three, Jaiswal received her official transfer order on Feb. 19. She must begin work in Dharamshala, about 130 miles away.
Since her conversion to Christianity, Jaiswal has been facing persecution at her work too.
"I have not received my salary for the past seven months," she said.
"I never complained and never fought with the people in my office or neighbors who had been conspiring against me," she added.
Her husband is a policeman in a neighboring district and a supporter of the Hindu extremist Rashtriya Swayamsevak Sangh (RSS), Jaiswal said.
"I am praying for the salvation of my husband and children," she said.
Jaiswal has been in trouble earlier too.
Last year she had rented her government-provided house to a pastor's family to hold service and prayer meetings. The neighbors, who are mostly Hindus, opposed any Christian activities and forced them out.
In November, Baddi police booked Jaiswal along with Pastor Rajinder Singh and his wife on non-bailable charges of deliberate and malicious acts intended to outrage religious feelings (Section 295-A of the Indian Penal Code) and promoting enmity between different groups on grounds of religion (Section 153-A).