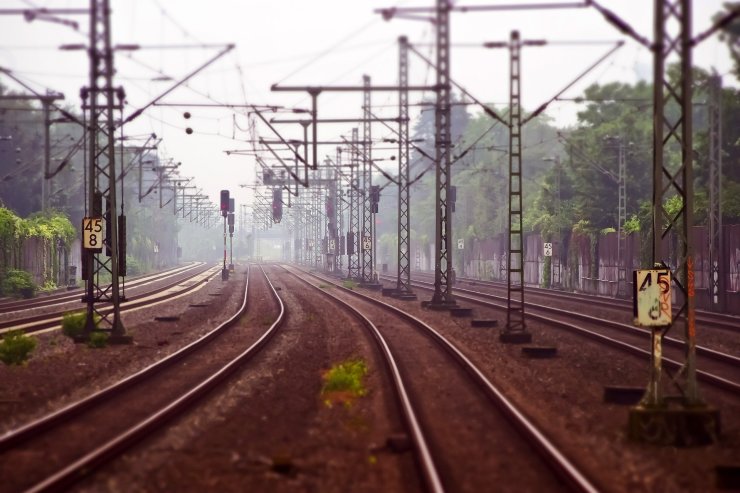 In Andhra Pradesh, a railway patrol team found a 62-year-old Catholic priest dead early on December 10, with a slit throat, 500 meters away from Vijayawada railway station. He was buried in his home parish on December 12, even as mystery shrouded his passing.
Father Santosh Chepathini was the priest of Chintakani Parish in Telangana's Khammam Diocese. When his body was discovered, there were no identification papers for the railway officials to go through. A picture of the priest's bloodstained body was circulated and eventually identified by his parish.
After completing legal formalities, including a post-mortem examination on December 11, the Diocesan officials received the priest's body.
The officials were not sure whether it was a case of suicide or murder, because a deep cut in his throat appeared to have caused his death.
"We do not know if it is a suicide or murder," Father T. Showry, vicar general of Khammam Diocese, told UCA News.
The shocked priest said Father Chepathini "was under tremendous depression" on December 9, and that he had taken leave from his ministry.
"We could not believe he would take his life," Father Showry said.
A senior priest, who wanted to remain anonymous, told UCA News that Father Chepathini had raised more than 7 million rupees from different people in order to provide accommodation, but when someone cheated him, he lost the entire amount.
As Father Chepathini was unable to pay back the enormous amount, he may have taken such a drastic move to end his life, the senior priest said.
"Yes, it is true that such information recently reached the diocese but we have not gone for any kind of inquiry as no one connected with it approached diocesan officials," Father Showry said.
The diocese had no knowledge about how much money Father Chepathini had raised and who cheated on him, Father Showry added.
Furthermore, to find out the cause of the priest's death, the diocese is waiting for an autopsy report.
If someone runs in front of a train, the body will certainly have several injuries, Father Showry said, adding that only the throat was slit in Father Chepathini's case.
There have been other occasions where in unexplained circumstances, priests or nuns in the country have been found dead. Questions are being asked now regarding such deaths as well.