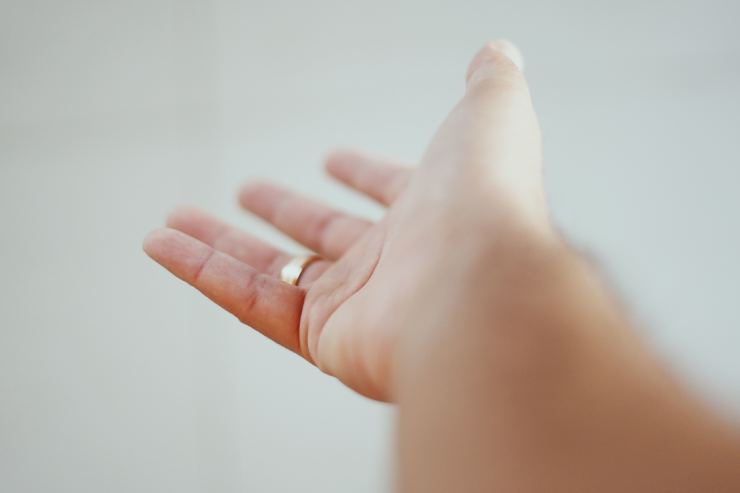 Recently my son was not invited to a birthday party. Naturally he was upset and wondered why. I coached him through it saying not everyone was invited and this is a hard part of life. I explained that sometimes we are invited to things and sometimes we are not and usually it is of no fault of ours and often it is due to numbers or finances or some other logical reason.
We worked through it, and all was okay.
And then it was my turn.
Recently, I was not invited to a friend's birthday, and it hit me hard. It caused me to wonder why, and to be honest, it hurt.
I was sharing some feelings with my husband and then my son said quietly, "This is how I feel when I don't get invited to things."
I was really taken aback. I realised my son handled not being invited better than I had. Often, we can expect our young children to process deep feelings and then to move on quickly without realising it is as hard for adults to do the very same thing we ask of our children.
An invitation to draw close
"Draw close to God and he will draw close to you" (James 4:8).
When we do not get invited to something there is always an open invitation to draw close to the Father. When our hearts hurt, he is always there for us with open arms. He is our comforter, our protector and best friend and Jesus promised to never leave us.
Jesus is truly a friend who sticks closer than a brother and we are blessed to have Him as our friend (see Proverbs 18:24).
The ultimate invite
The Lord invites us to receive the free gift of eternal life.
"Let the one who is thirsty come; and let the one who wishes take the free gift of the water of life" Revelation 22:17.
Are we thirsty for God? For forgiveness and salvation? We are invited to come and receive from Him.
And as believers, once we leave this earth, Jesus invites us to enter eternal joy with Him.
"Well done, my good and faithful servant. Enter into the joy of your Lord" Matthew 25:19, 21.
While it can hurt to not be invited to things, thankfully as believers we can draw close to God and be filled with love and peace and joy knowing He will never leave us or forsake us and smile knowing we are so deeply loved by the creator of the universe.
Republished from Christian Today UK.