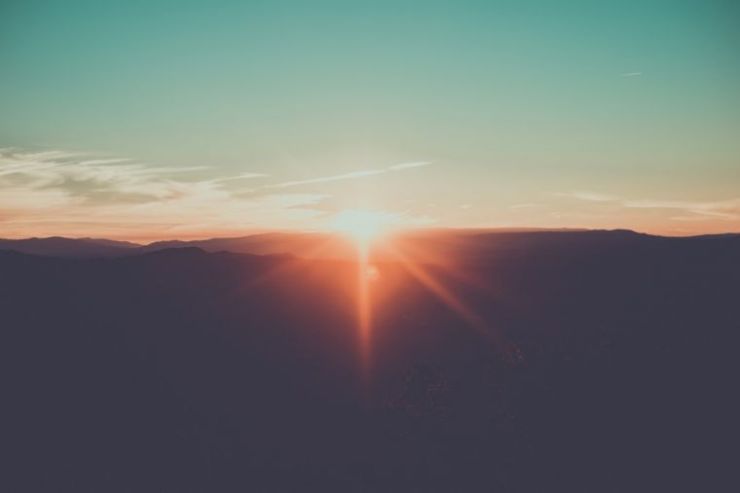 Sometime last year I decided to start my own garden on the patio in pots. At first, it was going well and I can recall my excitement as I saw the first flower bud sprout and later develop into a small green sweet pepper. During the first few weeks of my project, I was elated and video-called my mother often to show her the progress of my sweet peppers, celery, thyme and scallions. I felt so proud when I was able to cook with ingredients from my own garden.
After a while, my excitement died down and as I got busy with work and other responsibilities, they became forgotten. My husband would often remind me to care for them and every now and then he would water them for me, but after a while, they began to die from lack of water and care.
One day in a conversation with my mother, she asked about my plants and I told her they seemed to have died because of lack of water and care. She told me not to throw them out but instead begin watering them again, and to cut off and throw out any leaves or stems that appear brown or dead. She explained that they could be blocking the plant from getting nutrients and that if the roots have not yet died, with a little care and attention, my plants may just bloom again.
I took her suggestion and over the next few weeks I gave them a little extra attention. I trimmed away the brown and dead parts of my plants, watered them, and even added some plant food for extra nutrients to the soil. After a while, I began to see results and before I knew it my plants were growing again and producing flavourful ingredients for my kitchen.
As I reflect on this experience, it reminded me of how important it is to take the time to nurture our relationship with the Lord. While a lack of care may not necessarily cause our relationship with Him to die, it will cause us to drift away from Him, and that has negative implications. Our relationship with the Lord is not something to neglect; if we wish to bear fruits and grow, we must abide in Him.
"Abide in Me, and I in you. As the branch cannot bear fruit of itself unless it abides in the vine, so neither can you unless you abide in Me." (St. John chapter 15, verses 4)
"So then, just as you received Christ Jesus as Lord, continue to live your lives in him, rooted and built up in Him, strengthened in the faith as you were taught, and overflowing with thankfulness." (Colossians chapter 2, verses 6-7)
The right conditions
In the same way that plants need the right conditions, such as water, sunlight and even a soil rich environment to grow, we too as Christians need the right environment.
1. Rich soil - God's Word and time in prayer
"I am the vine, you are the branches; he who abides in Me and I in him, he bears much fruit, for apart from Me you can do nothing." (St. John chapter 15, verse 5)
Plants get their nutrients from the soil and as Christians our nutrients - nourishment essential for growth and maintenance of life - come from God's Word. Everything we need to know for Godly living is found in His Word and if we want to know more about Him, we must spend time in His Word and in prayer. As we spend time in God's word, we learn to trust Him and lean on His wisdom and not our own.
For plants, as they absorb nutrients from the soil their roots become stronger. When harsh conditions come, plants may lose some leaves, stems and branches, but because their roots are deep within soil, the plant can still grow and produce new leaves and branches.
Relationship with God does not prevent us from facing trials and enduring sufferings. However, when we take the time to develop and strengthen our relationship with God, when trials and suffering come, we are not consumed because our spiritual roots are anchored in the rich foundation of God's Word.
2. Water - fellowship with other believers
"And let us consider how we may spur one another on toward love and good deeds, not giving up meeting together, as some are in the habit of doing, but encouraging one another—and all the more as you see the Day approaching." (Hebrews chapter 10 verses 24-25)
Plants need water "for photosynthesis, for cooling, and to transport minerals and nutrients", according to the National Science Foundation. In a strange way this reminded me of the body of believers. Our fellow believers are there to pour into us, to correct us when we do wrong, to offer Godly counsel and encouragement, whether through their gifts or with the Word. Fellowship with the believers provides nourishment to our souls!
3. Sunlight - walking toward Christ
Plants grow in the direction of the sun or light around them. They absorb energy from the light and use it to make the food used to grow, reproduce and survive. Likewise, as Christians we are drawn to the light of Christ. We seek after Him and as we do, we grow and are strengthened by the Holy Spirit.
As Christians, we must follow Christ. This means that we cannot hear the Word and not do what it says - "But be doers of the word, and not hearers only, deceiving yourselves." (James chapter 1 verse 22)
When we walk in disobedience to Christ, we stunt our own growth, but as we follow after Him, we grow in faith, discipline and love.
If we are to grow as Christians, we need to ensure that we are in the right environment that will encourage growth in Christ. We must be partaking of His Word and spending time in prayer, fellowshipping with other believers and walking in obedience to God.
Republished from Christian Today UK.