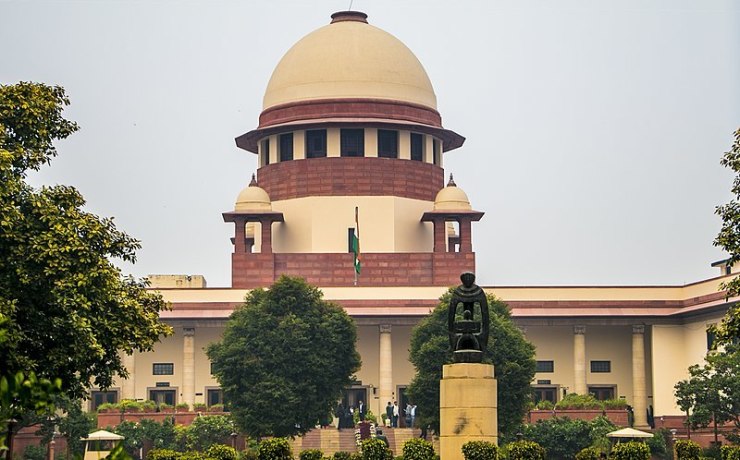 A three-year-old lawsuit filed against a Catholic priest suspected of religious conversion in Madhya Pradesh was dismissed by the Supreme Court last week.
Father George Mangalapilly, a lecturer at St. Ephrem's Theological College in the Satna diocese, was accused of bribing a Hindu, Dharmendar Dohar, to convert to Christianity and promising other benefits.
On 14 December 2017, while visiting Christian homes and singing Christmas songs, Hindu activists, mostly members of the Bajrang Dal, accused Father Mangalapilly and 32 seminarians of seeking to convert Hindus.
According to UCA News, the lawsuit was charged only against the priest based on a witness' testimony that the Hindu guy was bribed and converted.
Despite the fact that the priest was granted bail the next day, the case against him went on even after Dohar denied being offered a bribe to convert to Christianity.
The case against Father Mangalapilly was transferred from the lower court to the Madhya Pradesh High Court, but his appeal was denied, which forced him to go to the Supreme Court for justice.
Due to a lack of evidence, the accusations against Father Mangalapilly were dropped on September 13 by a three-judge Supreme Court bench.
While dismissing the priest from the case, the Supreme Court noted that "Apart from the testimony of the witness, there is nothing else on record which could potentially be relied upon against the appellant."
"In the trial, said Dharmendar Dohar in his examination-in-chief denied that he was converted by the appellant. As a matter of fact, the witness went on to state that his signatures were obtained on a piece of paper by certain persons, on the basis of which the prosecution was launched against the appellant."
"The witness was declared hostile and was extensively cross-examined by the Public Prosecutor," the court noted.
"Thus the version of the witness was that he had not filed any report on the basis of which the prosecution was initiated against the appellant," the Supreme Court said in its judgment.
Father Mangalapilly told UCA News on 15 September 2021 that "it was really a harrowing experience" for him "to fight a false case from the trial court to the top court."
"I was sure justice would be done to me as the charges were fabricated and I was falsely implicated in it," the priest added.
Christian community in Madhya Pradesh accuses the right-wing Hindu groups of portraying Christians in a bad light by falsely accusing Christian missionaries of converting lower-caste Hindus and other naïve indigenous people into followers of Christ. Many people believe that the charitable activity of the Christians is only a front for religious conversion.