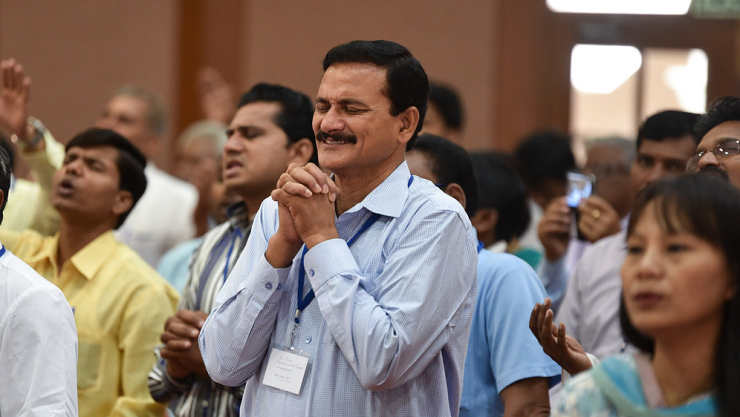 The Indian constitution's provision of religious freedom, according to Christians in India, would be violated by the new anti-conversion law approved on September 16 in Karnataka.
The new law permits a maximum five-year jail penalty for "illegal" conversions; if a juvenile is involved, the sentence can be doubled to 10 years.
The adoption of the new anti-conversion law has left the whole Christian community in Karnataka deeply troubled and tremendously hurt, according to a statement from the Archdiocese of Bangalore.
"The community feels betrayed for all its selfless services to the society in the fields of education, health and social service. The contents of the act remain bitter, brutal and abrasive in its nature from what was introduced as a bill nine months back and now translated into an act," the archdiocese added.
"The Metropolitan Archbishop Peter Machado, the bishops of Karnataka and all the Christian leaders, and others who uphold the secular fabric of our democratic society will take a decision to find a legal recourse and challenge the act in its totality. As our strong objection to this said bill is already pending before the Hon'ble Supreme Court and The High Court, we refrain from commenting further on this matter," the statement concluded.
The new law is retroactive, according to Sajan K. George, president of the Global Council of Indian Christians (GCIC). He stated that the individual who has induced the conversion and the abettor who assists or abets such conversion are both required to prove if a religious conversion was not made via deception, force, undue influence, coercion, allurement, or by any fraudulent methods or by marriage.
The anti-conversion law in Karnataka, he claimed, included strict provisions to frighten Christians in Karnataka.
He told Crux that any converted individual, his parents, brother, sister, or any other relative of his by blood, marriage, or adoption, or in any other way connected to him or his colleagues, may file a complaint of such conversion. As a result, anyone can be harassed without cause or justification.
For years, Hindu nationalists have been inciting fears of "illegal conversion" by labelling Christianity as a foreign religion and claiming that Christian groups exploit their social services to force Hindus, particularly those from the outcast lower castes, into accepting Christianity.
Despite the claims of Hindu nationalists, the President of the Karnataka Region Catholic Bishops' Council, Archbishop Peter of Bangalore, stated that the fraction of Christian population in the country is actually declining. The percentage of Christians decreased from 2.34 percent in 2001 to 2.30 percent in 2011 according to census statistics.
The similar pattern was observed in Karnataka, where the percentage of Christians dropped from 1.91 percent in the 2001 census to 1.87 percent in 2011.