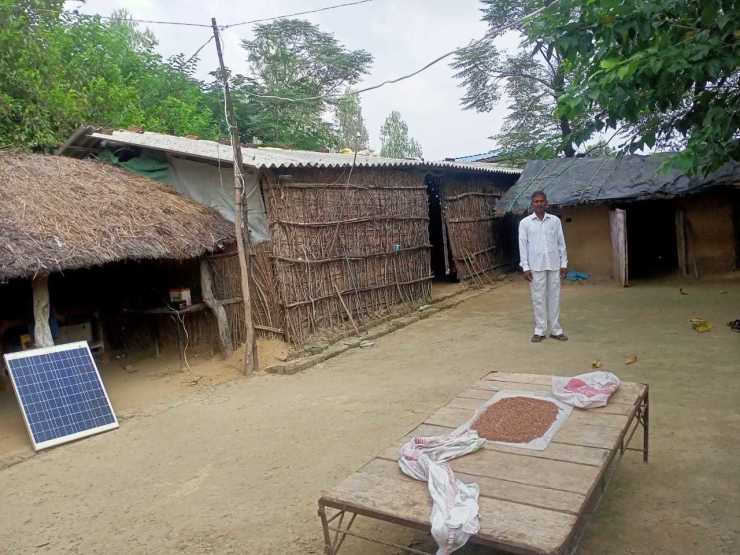 Police in Uttar Pradesh reprimanded a pastor for the fourth time on September 24 based on allegations of forced conversions made by Hindu extremists after he was arrested twice and faced court proceedings for similar allegations earlier. 
"The most they can do is put us in jail, what else can they do," remarked 45-year-old Shakuntala, the pastor's wife, while recounting the incident to Christian Today. 
The pastor, identified only by his first name, Shriram, hails from Semrahana Village in Bahraich district. Despite facing numerous attempts to deter him, he fearlessly ministers God's word to his modest congregation of 25-30 individuals. 
Shriram, 51, faced detention in 2004 when a formal complaint was lodged against him by right-wing groups. He underwent extensive questioning by several police officials and high-ranking authorities. 
"My case caused quite an uproar and was widely covered in newspapers, but by God's grace, the charges were eventually dropped," Shriram informed CT. 
In 2021, he was once again arrested at the behest of a Hindu extremist, resulting in a First Information Report (FIR) being filed against him. After over a year of legal battle, he was acquitted without any charges pressed by the magistrate. 
In February 2023, police, accompanied by the Sub Divisional Magistrate (SDM) and numerous high-ranking officials, arrived at Shriram's residence for his arrest. Coincidentally, Shriram was away preaching in another church that day. 
"They had a heated exchange with my wife," Shriram recounted. His wife fearlessly pointed out that they were mistreating them. 
"We all believe in Jesus and will continue to follow Christ even if we face hardships," affirmed Shakuntala to the authorities. Shriram confirmed that no formal report was filed against him. 
The most recent FIR was lodged against Shriram in June 2023. Then, on September 2, during a program where the SDM was present, some right-wing members submitted a written complaint to the SDM against Shriram. The news of this complaint was published in a newspaper. On September 24, the police, along with several high officials, arrived at Shriram's house carrying the same newspaper coverage, said Shriram. 
The police urged Shriram to discontinue the church gatherings, to which he politely refused. 
"Sir, I believe with all my heart, and my entire family believes too," said Shriram to the officials. "The way my faith is today, it will remain the same tomorrow. We will not abandon Jesus even in times of trouble. So, do as you must. You have the freedom to take me to jail, but I cannot renounce my faith."
 The officials left after warning Shriram. 
Shriram started spreading the gospel after he accepted Christ 31 years ago. He claims to be the first person who travelled in Mihinpurwa block in Bahraich district and planted churches. 
"In this entire block I was the first person to plant churches. I started about 28 churches," he claimed. 
Apart from the church that met at Shriram's house, he handled 2 more churches – one in Hari Lal's house where 12 people gathered and the second in Prem Narayan's house where 15 – 18 people gathered. 
The churches that met at Lal and Narayan's house have been shut. "People have got scared and everybody stopped coming," narrated Shriram. 
According to Shriram and other local Christian leaders, Bahraich has become a hotspot for such incidents. "At least 8 churches have been forced to close," he stated, noting that many of his congregation members have stopped attending due to fear of attacks. 
A Christian leader in the area, who preferred to remain anonymous for security reasons, asserted, "58 Christians have been arrested and incarcerated in Bahraich alone since June 2023 under various FIRs." 
He emphasised that the Indian constitution guarantees every individual the right to choose and practise their religion of choice. Additionally, he pointed out that Dalits and the Backward Class are intentionally targeted. "Out of all the Christians arrested in Bahraich, 95 percent of them belong to the Dalit or the Backward Classes," concluded the leader.