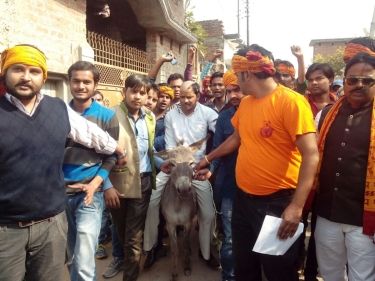 Activists of a Hindu extremist outfit publicly humiliated, embarrassed a pastor and paraded him with his head half-shaven on a donkey through the streets Friday at Orai village, Jalaun District, Jhansi division of Uttar Pradesh State on false conversion charges.
Activists of Bajrang Dal, a Hindu extremist outfit known for persecuting Christians and spreading terror caught hold of a pastor Avdesh Kumar and paraded him on a donkey on the streets of Orai in Uttar Pradesh with his head half shaven. They alleged that pastor Avdesh Kumar converted a man Sangam Jatav without his consent.
On his part Jatav said that Pastor Avdesh took him to a village in Varanasi on the "pretext of getting me a good job." He also claimed that he escaped after learning that he was "forced into conversion."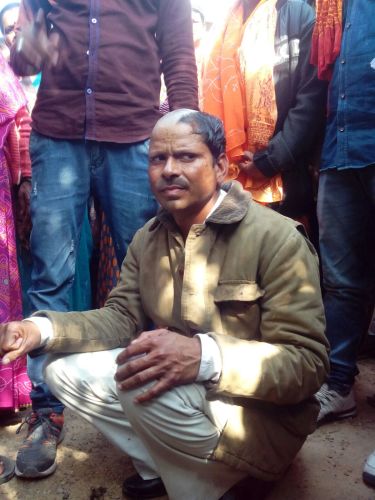 In other media sources, it was reported that the pastor was also accused falsely of feeding Mr. Jatav with beef.
Only on the intervention of police that the members of this saffron outfit handed the pastor to the police. Police questioned Jatav and at press time Pastor was released after.
It is to be noted that after Bhartiya Janta Party (BJP) has come to power in the centre in 2014, many right wing groups that are sold to the Hindutva ideology, have started a vicious campaign targeting Christians and Muslim organizations and institutions especially in smaller cities and villages where mainstream media's reach is limited.